Alkaline former friend and upcoming dancehall deejay Kasanova has been reported missing for roughly a week now.
The last time anyone heard from the "Now You Know" deejay was last week and around that same time he posted a cryptic message on his Instagram page. The message raised a few eyebrows leaving some of his fans to think that he is suicidal. "Kasanova – It will all end soon. Rather die a free man than live in bondage," he wrote on a photo that reads, "There comes a time when you have to lose your life to live your life and lose all in order to win the one thing that matters most FREEDOM."
Some folks are saying that it's a publicity stunt on the part of Kasanova, real name Ariel McIntosh. Nevertheless, we all hope that he is safe wherever he is and will get help if he is battling depression.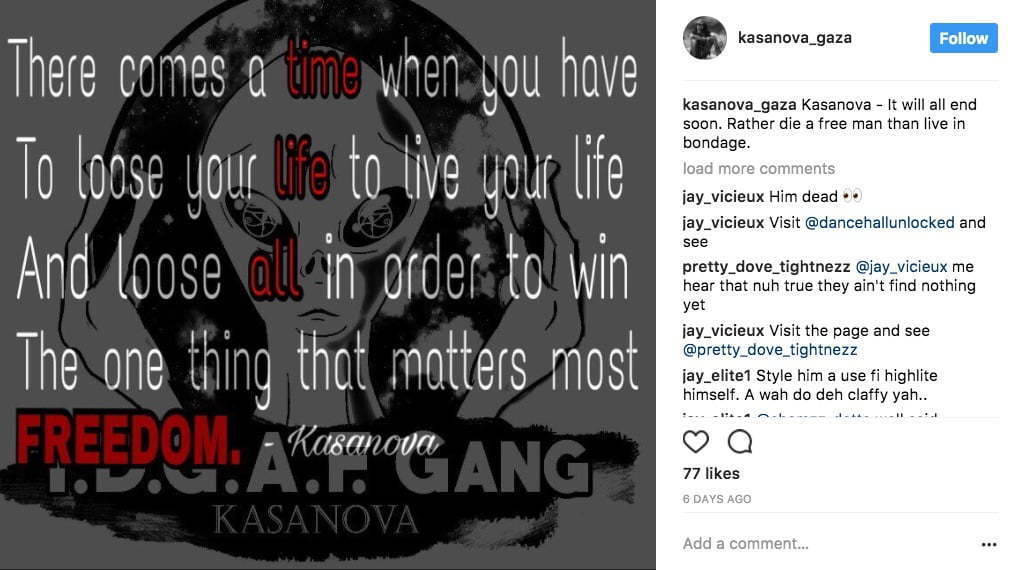 Kasanova's family and friends have posted messages on social media pleading with anyone with information on his whereabouts to come forward. Watch below a recent interview Kasanova did on OnStage with Winford Williams. His interview starts around the 7-minute mark.