Tyler The Creator released his new album "Flower Boy" and you can now stream and download on iTunes/Apple Music below.
The project comes with 13 tracks and features guest appearances from A$AP Rocky on the single "Who Dat Boy," Frank Ocean on "911/Mr. Lonely" and "Where This Flower Blooms." Lil Wayne also gets a guest spot on the album on a single titled "Droppin' Seeds." The album suffered a big blow last week when it was leaked online and thus stirring up some controversy.
If you're one of the few fans who resisted the temptation to get a copy of the leaked version, you can now listen to the official release and support the rapper's craft the right way. You can stream and download Tyler The Creator's new album "Flower Boy" on iTunes/Apple Music below.
See the album Flower Boy artwork below.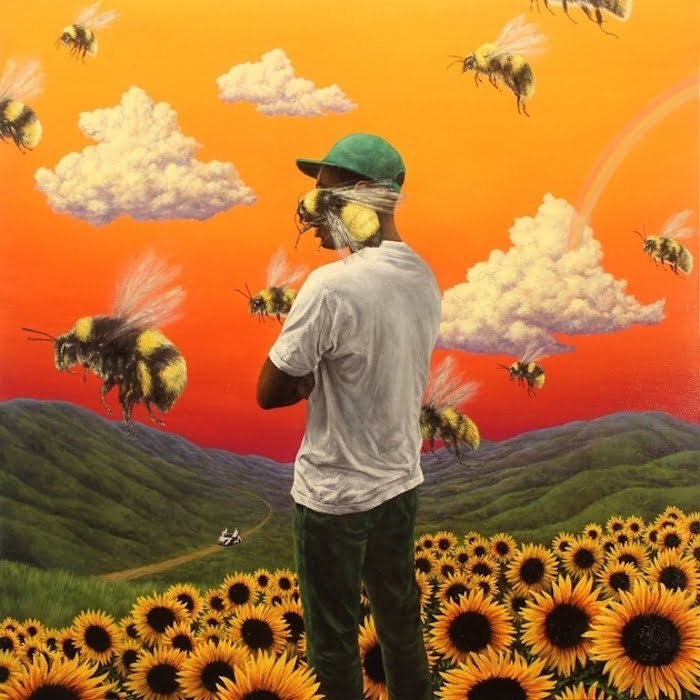 Flower Boy Tracklist:
1. Foreword
2. Where This Flower Blooms f. Frank Ocean
3. Sometimes…
4. See You Again
5. Who Dat Boy f. A$AP Rocky
6. Pothole
7. Garden Shed f. Estelle
8. Boredom f. Rex Orange County and Anna of the North
9. I Ain't Got Time
10. 911 / Mr. Lonely f. Frank Ocean and Steve Lacy
11. Droppin' Seeds f. Lil Wayne
12. November
13. Glitter
14. Enjoy Right Now, Today