Shaggy continues to keep his word by giving back to the Bustamante Hospital for Children in St. Andrew.
Last week Wednesday, the dancehall deejay handed over tons of equipment, hospital furniture, parts and accessories to the hospital through his Make a Difference Foundation. The equipment cost approximately US$529,000and make up the latest donation from Shaggy's foundation. Rebecca Burrell, the foundation's executive director, says this is the first of two handovers of well needed equipment to the hospital.
The "It Wasn't Me" singer is already organizing next year's Shaggy and Friends benefit concert set for January 6. "It always confirms how much it is all worth it," Shaggy said. "A lot of people don't know the inner fighting that takes place and the tension that goes into getting it done. The money from the last two concerts went into providing equipment for the cardiac lab, so we haven't been able to give anything over that period to the hospital itself, so to be able to do this is great."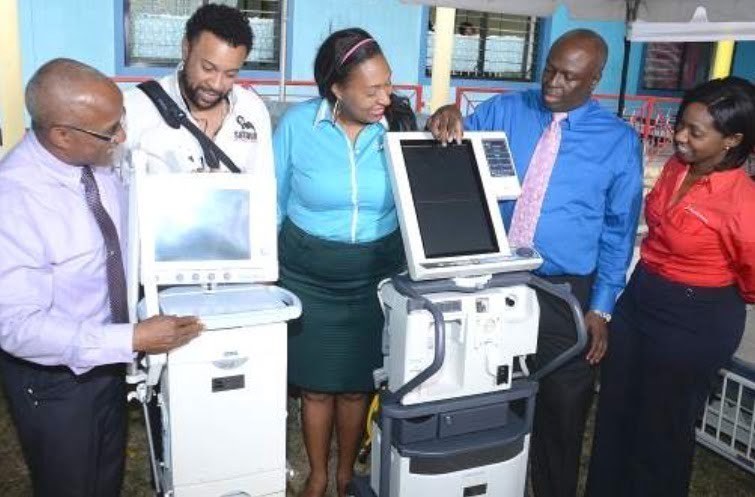 Shaggy is already making plans for a bigger Shaggy and Friends concert next year. No details are available on the format and who will be on the lineup, but he always get a lot of support from local and overseas artists.