Remy Ma is being accused of stalking Nicki Minaj on social media and she is still out there taking more shots at her rap rival.
Remy Ma and Nicki Minaj beef might be over for the most part, but the Terror Squad rapper isn't quite done yet. Seems the "shETHER" rapper is feeling a bit petty over the weekend or maybe the opportunity just presented itself and she couldn't resist. Recently Remy Ma said that she was done taking shots at her arch enemy Nicki Minaj, but on Saturday she did just that on Instagram when the opportunity presents itself.
DJ Clue posted a promo for an upcoming Nicki Minaj event on Instagram dubbed "Nicki Minaj The Queen's Homecoming." The event is an all-white party with the "No Frauds" wearing an all-white outfit on the flyer. Remy Ma left a comment on the post writing "Home-going" with a laughing emoji. Nicki Minaj's fans, aka her Barbz, weren't here for the shade and started trolling Remy Ma and accusing her of stalking the Trinidadian rapper.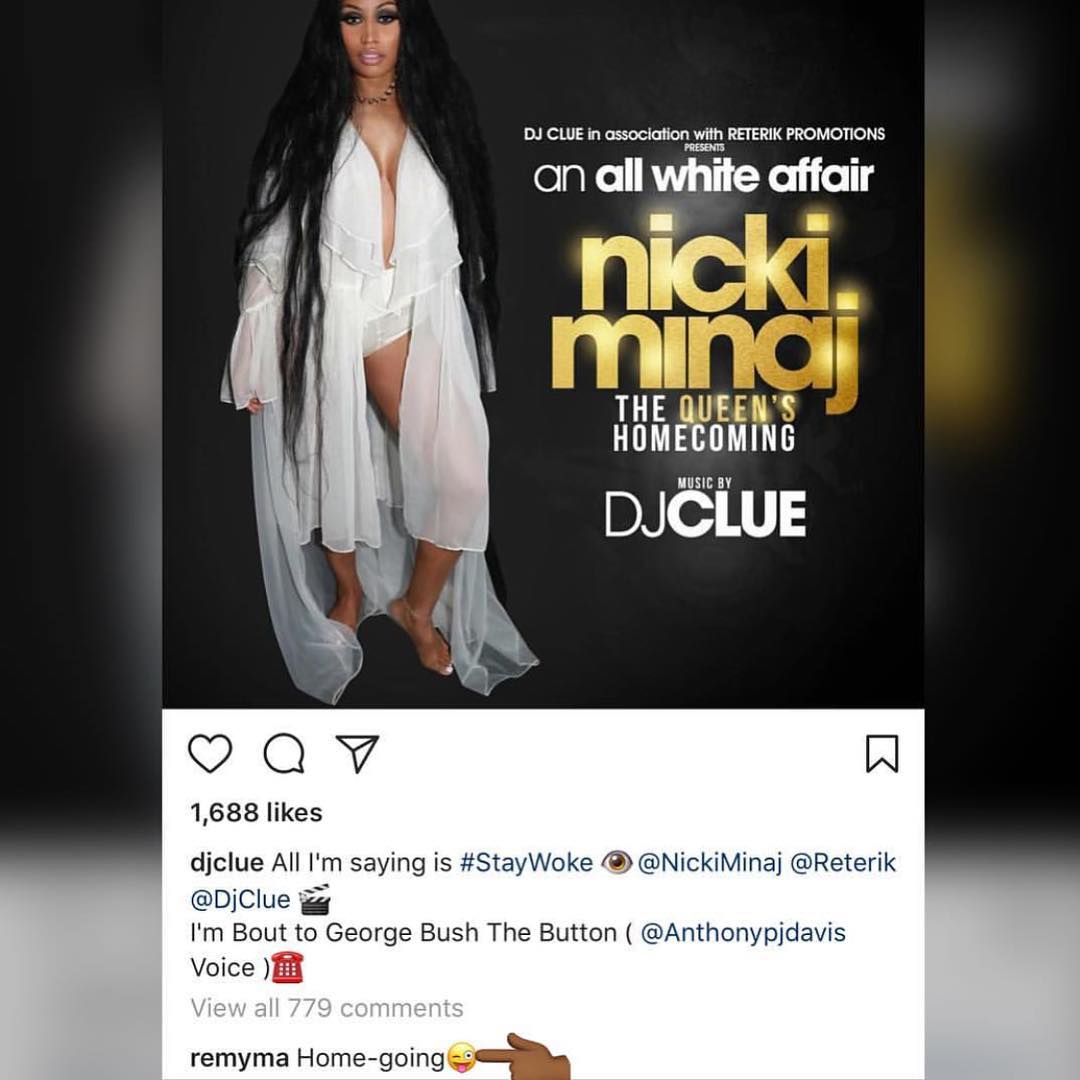 "Look like Nicki will need a restraining order against Remy Ma to stop all this stalking, it's pathetic now," one fan wrote while another fan added, "This starting to look like an obsession now, didn't all of this foolishness done and over why is she still searching for Nicki Minaj posts to comment on them."