Ishawna is getting some backlash from some of her male fans for her new raunchy single "Shape of You Remix."
The new track is getting a lot of attention since it's release earlier this week. While the ladies are giving her praise for the raunchy lyrical content, she is not getting as much love from her male fan base. "I just get started what you think one round can do / Bumper to your forehead show mi what your tongue can do / If yo no have it in a waist yo better have it in a face / Bright enough fi a look gal fi shine yo and yo no want taste," Ishawna sings.
The reactions have been swift on social media with some folks taking great offense to her lyrics. "Ishawna fi guh s*ck her mada and guh try mek some good song and cut out her f*kry," one fan tweeted. "Ishawna just lost me with this equal rights song. I mean this is where dancehall at right now but at one point is it going too far. This is that point so stop it Ishawna that's why Foota Hype did a fi box yo down," another clearly upset fan wrote on social media.
While she is getting a lot of criticism from her male fans, the dancehall diva seems to be attractive more female fans. "Ishawna new song got me like…. Guys remember gage song we ladies did say anything….so leave the girl alone," one of her female fans said.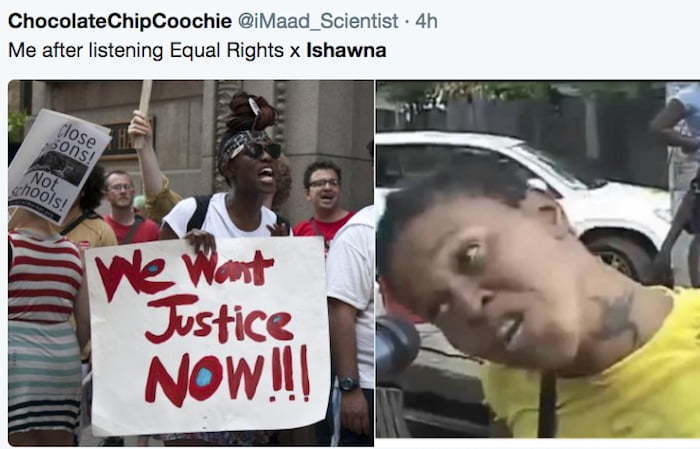 Noah Powa also made a skit about the new single and it's hilarious. Watch it below.