Nicki Minaj is back to making music and she is looking as good as ever and as happy as ever.
The Trini rapper is featured on a new Jason Derulo single "Swalla" which will also features Ty Dolla Sign, due on February 24 and that now available for pre-order. Sources inside her camp told DHH that the song was recorded last month and will appear on Derulo's upcoming album.
Sources also told us that Nicki Minaj has been laying down some tracks in the studio with Lil Wayne and something from that recording session will appear on her upcoming yet to be titled album. "She is working on some new material with Weezy so hopefully something out of that will appear on her album," sources said.
She also posted a few photos of herself and her Young Money boss in the studio together. Wayne and Nicki have created a lot of hits together and we can't wait for Drake to join them in the studio and unleashed some new Young Money music.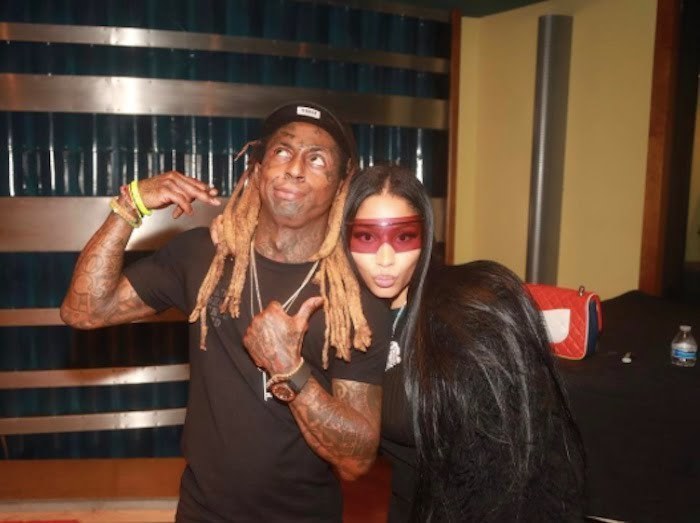 Do you think this new Nicki Minaj track with Jason Derulo and Ty Dolla Sign will be a hit?