The biggest boss of all Rick Ross is feeling India Love right now so much that he could make her his newest black bottle girl.
Ricky Rozay and the reality star are fueling dating rumors and some folks are even saying that they are officially a couple. Last week India Love posted a bunch of revealing photos on her Instagram in celebration of her 21st birthday and Renzel left a comment of a diamond emoji under one of the pics.
The pair were also spotted at a club in New York City recently dancing together while the rap mogul was celebrating his birthday. India Love seems to be a hot commodity among rappers these days. She previously dated The Game and just recently she was the center of the beef between Lil Yachty and Soulja Boy.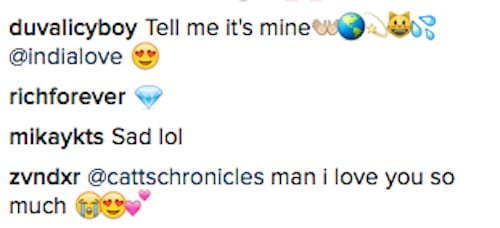 The video clip of Rozay and India dance has since gone viral and the Bawse has even showed her some love on her birthday by wishing her a happy birthday on his official Instagram.
https://www.instagram.com/p/BQD-jMEha0g/