Kodak Black cuts off his signature hairstyle. The Florida rapper debut his fresh cut during his show in Philadelphia on Saturday night.
All week the Pompano Beach emcee has been on his usual social media shananigans and even going on Instagram live to show he and his friends running a train on a female. Some fans on the IG and Twitter calls for someone to take away Kodak's phone as antics on the social platform gets crazier by the day.
Young Kodak even prank a girl by offering her a ride. The "There He Go" rapper pulls up on the side of the road and call a girl and ask her if she wants a ride and she actually said yes and was approaching his car before he sped off. Let's not forget that Kodak is 19 years old and just came out of prison so maybe we should give him a pass for his antics.
He also made it clear on Instagram that he is not pulling a fast one on Lil Boosie. "This Ain't A Boosie Fade F*** Ni**a This A #KodakFade #Trendsetter I Keep Something New Going On … I Cut The #KodakKnots," he wrote on IG.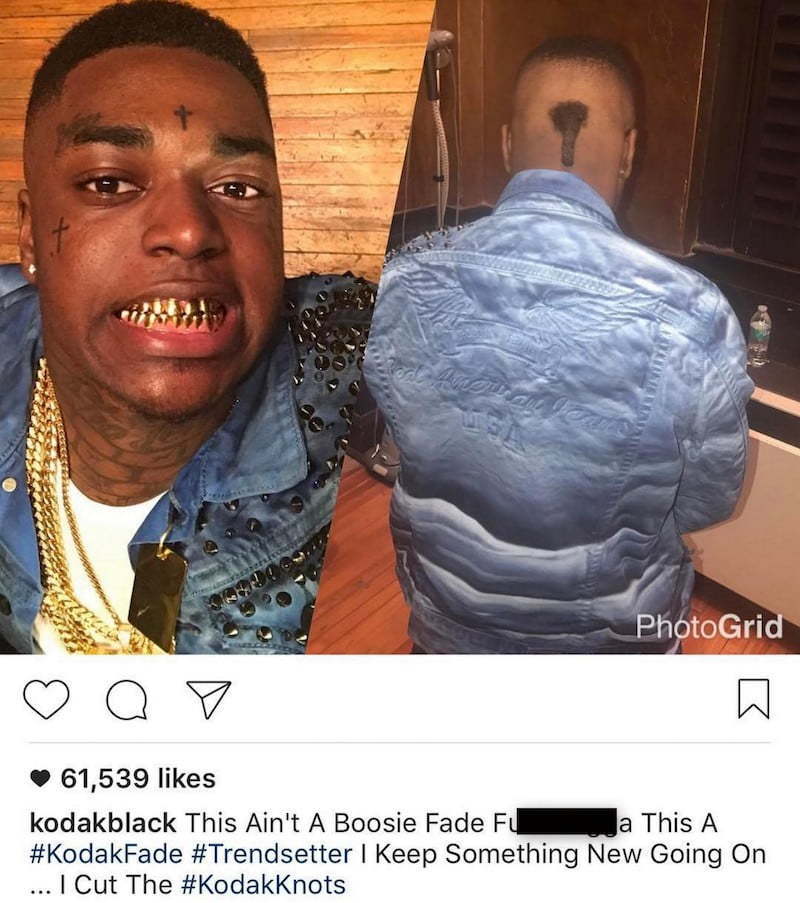 But what do you think about Kodak Black's new haircut. Seems like he is a big fan of Lil Boosie. Watch the video below and follow Urban Islandz on Instagram.