T.I. is very clear about how he feels about fighting Floyd Mayweather, he is far from being afraid.
Back in May 2014, the two arch enemies got into a brawl at the Fatburger restaurant in Las Vegas. Their beef is believed to stem from the boxing legend's relationship with TIP's wife Tiny. That was a street fight in a restaurant, but what about a fight in the boxing ring, how would the Atlanta rapper fear with Floyd Mayweather.
TIP answered that question during an Instagram Live session this week when fans started bombarding him with questions about him being afraid to fight Money Mayweather. "Fight Mayweather," T.I. said while laughing. "Another tip from Tip. 'To fear any man walking the earth is disrespectful to God." Easier said than done because afterall we are talking about a professional boxer who won almost every fight over his career and made close to a billion dollars off boxing. Of course Floyd is now retired but I wonder how does he feel about fighting T.I.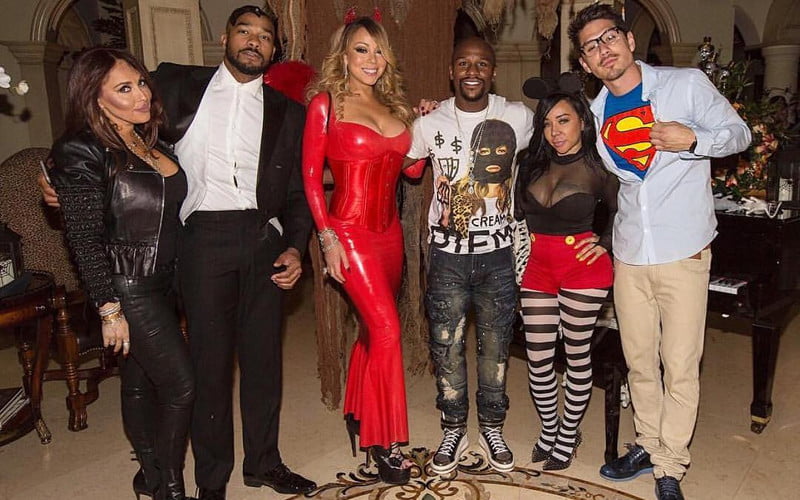 On the other hand, you have to believe TIP when he says he is not afraid because back in 2014 he was the one who walked over to Mayweather's table in the restaurant and took a swing at the boxer. Video footage shows patrons inside the famous burger joint running for cover as chairs and tables fly all over. After a while everyone thought that the two put their differences aside but it turns out that couldn't be further from reality. T.I. and his wife Tameka "Tiny" Harris are on the verge of getting a divorce and Floyd Mayweather has a big role to play in it.
Last year fall, a photo surfaced of Tiny with Floyd and Mariah Carey surfaced online and the internet went in. She defended it saying that it was Mariah's idea to take the pic, but then a video surfaced a few weeks later showing her dancing with Floyd Mayweather. She tried her best to defend that one, but ultimately T.I. was so angry he didn't talk to her for weeks.