Rihanna may have already reacted to Drake and Jennifer Lopez budding relationship by hitting the unfollow button on IG.
Drizzy and JLo are once again dominating the headlines after both of them posted a cozy photo on Instagram on Wednesday. We all know about that bitter split between the 6 God and RiRi over the summer. The Bajan pop beauty and Jennifer Lopez had a relationship since the two of them worked on the animated film Home, where JLo played her mother. Nothing can be kept a secret on the internet so her fans went digging and noticing that she has stopped followed JLo on Instagram.
A few months ago Rihanna posted a clip from Jennifer Lopez music video of the actress/singer wearing "The 9-5" from her collection that she sent to her prior. For a moment both ladies seems to be close and fans of each other but that friendship came tumbling down when Drake started smashing Jennifer Lopez.
Here is a screenshot showing Rihanna stop following JLo and below you can watch the video clip she posted seven months ago.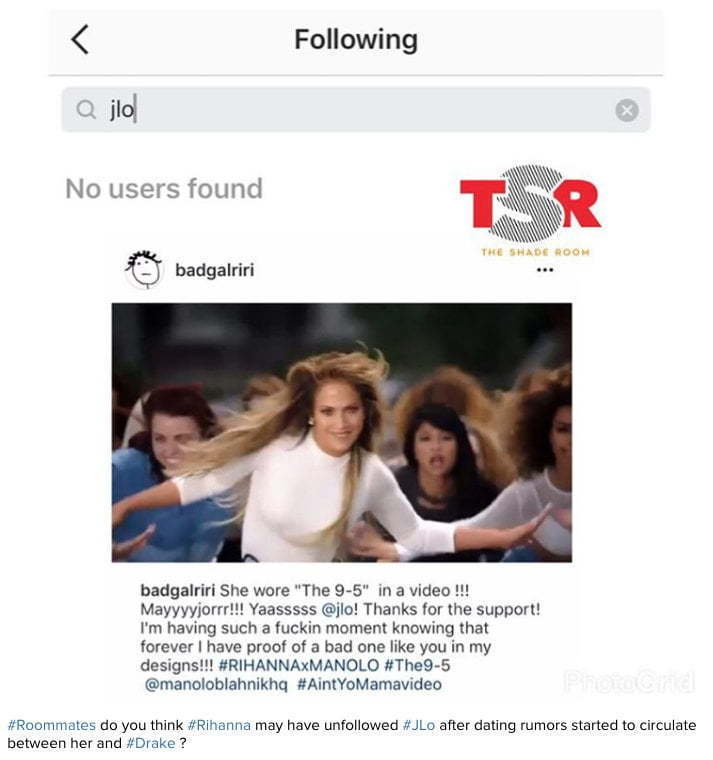 Sources around the the Bajan pop beauty told Urban Islandz that she is definitely not happy about their relationship but at the same time she doesn't give two cents who her ex-boyfriends want to date. "She doesn't care who he wants to date but she is certainly not happy about this relationship given her friendship with the woman involve in this," sources said.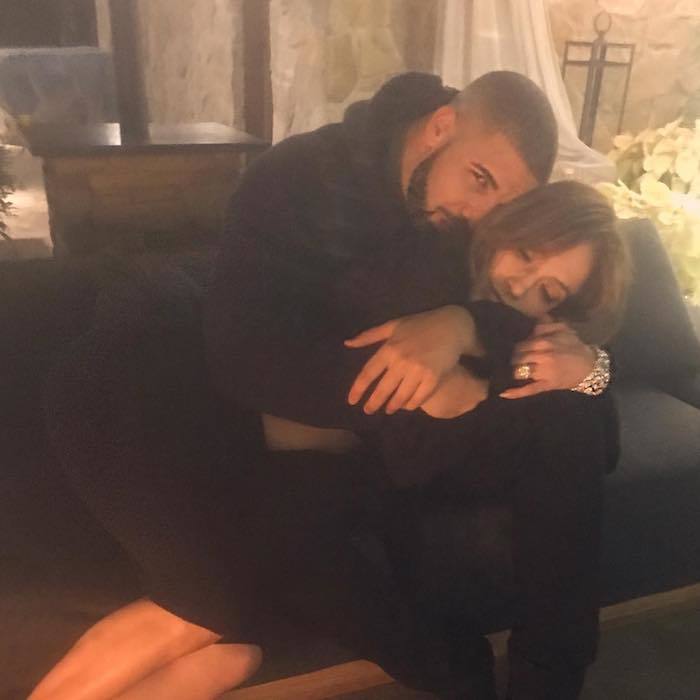 Rihanna and Drake rekindled their relationship in January this year shortly after they recorded one of the biggest singles this year "Work." The pair shoot the music video for the single in Los Angeles and at Drake's house in Toronto in February. RiRi even made guest appearances on two of Drizzy's "Summer Sixteen" concerts in Toronto and LA. Now there is a solid chance that these two won't be getting back together.