Dancehall entertainers are reacting to harsh criticism from the church community about the 2017 cover of the Jamaica Yellow Pages phone book.
Yes some folks still used phone books in 2017. The cover of the YP features a dancehall themed artwork and that seems to angered some members of the church. But some local entertainers are calling the church reaction hypocrisy.
"These people are idiots and hypocrites," DJ Rush told the Star. "They stated that the problem with the phone book was that it was a 'dancehall scene' as if that's a bad thing. There is nothing wrong with our skin, accent, music or culture. Dancehall and reggae is our Jamaican culture which we love."
Rush noted that the church should turn their focus on pressing issues affecting Jamaica like crime and violence, rather than attacking dancehall.
Dancehall deejay/producer Esco also weighed in calling the church statement bad for the genre.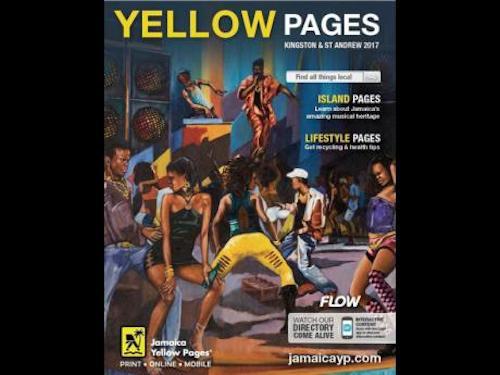 "This is a prime example of one of the major problems facing dancehall music right now," he said. "Its own host country or home country somehow can't come to grips with the elements of dancehall. The image on the Yellow Pages cover is not that obscene. People aren't that scantily clad, and it's like a painting. So, how offensive could it be?"
Esco also spoke out about the double standard from some folks in Jamaica who welcome carnival but takes issues with dancehall.
Dancehall fans are also weighing in on social media.