Beenie Man is currently at home recovering after being released from the hospital.
A rep for the dancehall deejay told Urban Islandz that he contracted both Dengue Fever and the frightening Zika Virus.
Beenie Man Contracted Zika V Apologizes For Missing Drake's OVO Fest
"He started feeling ill from Thursday and went to the hospital on Friday where he was diagnosed with Zika and those mosquitoes also gave him Dengue thats what his doctors are saying," his reps said.
The Zika Virus can cause severe birth defects in new borns, as well as, muscle and joint pain, skin rash, and fever.
His reps also told us that he has been placed on medications and ordered to rest up for at least a week at home. Beenie Man also missed his performance at Drake's OVO Fest on Saturday night in Toronto due to visa issues.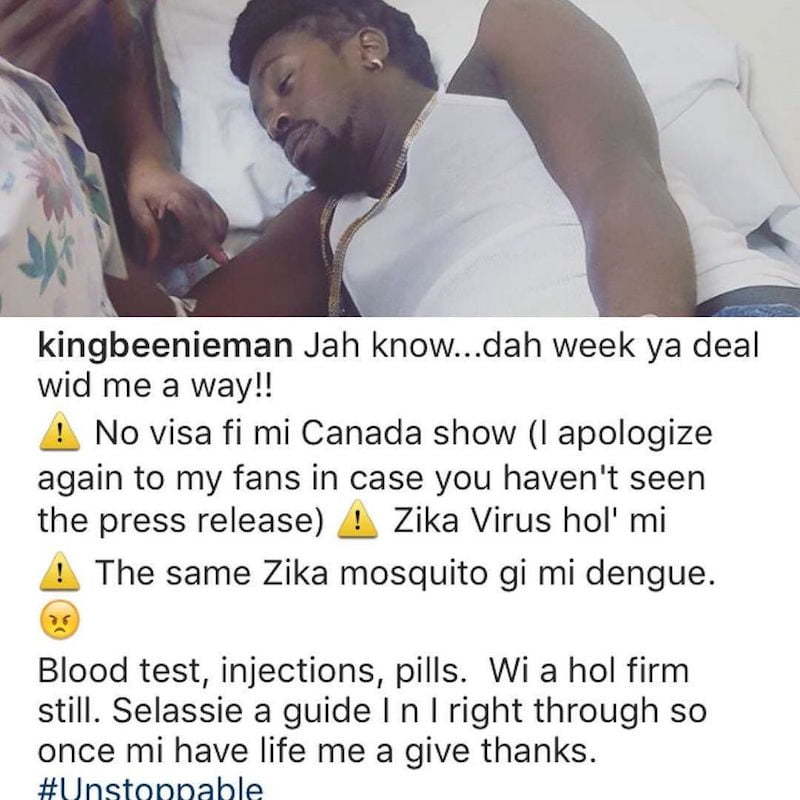 Beenie Man is gearing up to release his oft-delayed album Unstoppable on August 26. This is his first album in a decade and has been in the works since last year.
Get well soon Beenie.