Chris Brown says that he has no issues with Rihanna and Drake relationship and don't care if they want to get married.
The rumor of a wedding between the Bajan pop star and the Canadian emcee is also false. Sources close to RiRi exclusively told Urban Islandz that there will be no wedding for her in the near future.
Drake Says He And Rihanna "Are Just Friends" With… During Appearance on Ellen
"I mean they are barely even dating muchless getting married," sources told us. "These are two people who no doubt love each but their relationship is not what is being reported in the media. They are much more mature now and seems to be taking their time to perhaps do things the right way if they decide to be in a relationship again. So all these wedding stuffs being reported are just mere fantasies. Make no mistake, RiRi and Drake have always been cool with each other they are both huge fans of each others music and no doubt would make a great couple. But lets leave that for them to decide."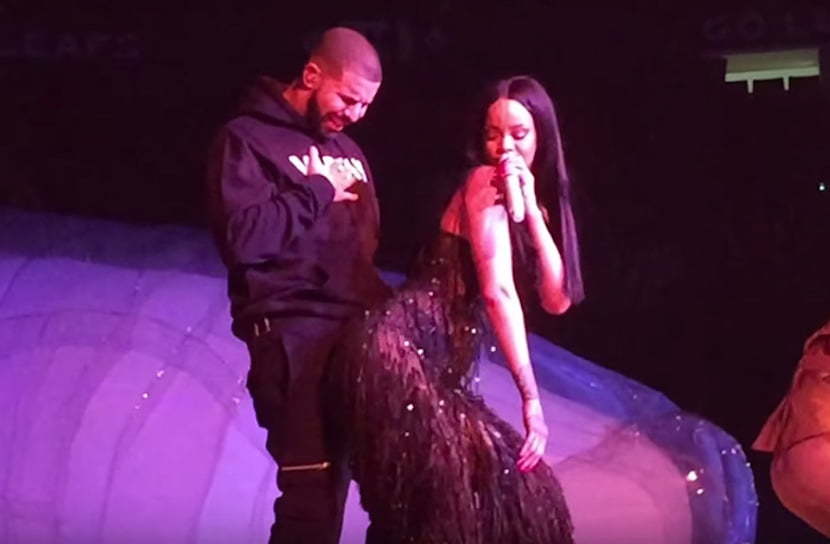 There are also reports that Chris Brown is up in his feelings about Rihanna and Drake getting back together and possibly getting married. But sources are also saying that Breezy has no issues with that.
"Chris has no problem with them dating and even if they want to get married all he can do is wish them all the best," our source said. "Breezy is over one side doing his own thing and Rihanna is on the other side doing her own thing. They don't take or don't meddle in each others lives. There is no love lost between them but its very clear they are both over their past relationship."
Rihanna and Drake have rekindled their relationship over the last couple of months and have even collaborated twice since then. But during one of his recent appearances on Ellen, Drizzy says that he and Rihanna are just friends.