Chris Brown and Rihanna are at least two of the celebrities featured in that giant bed in a nude scene of his "Famous" music video.
But the old flames are denying that the nude images of them are real. Sources close to the Bajan pop star told Urban Islandz that she knew about it before the video was released at a live event in Los Angeles on Friday night.
Kanye West Debut Racy 'Famous' Music Video At Live Event In LA [STREAM]
"She just laughed about it," sources told us. "Kanye did gave her the heads up before releasing his art. Everybody knows that Ye is like the mad scientist of rap so you can count on him to come up with stuffs like these. He's a genius if you ask me because its still trending on Twitter today."
Sources also told us that Rihanna and Chris Brown have not seen each other in years. "They haven't seen or spoken to each other in well over a year or even longer than that."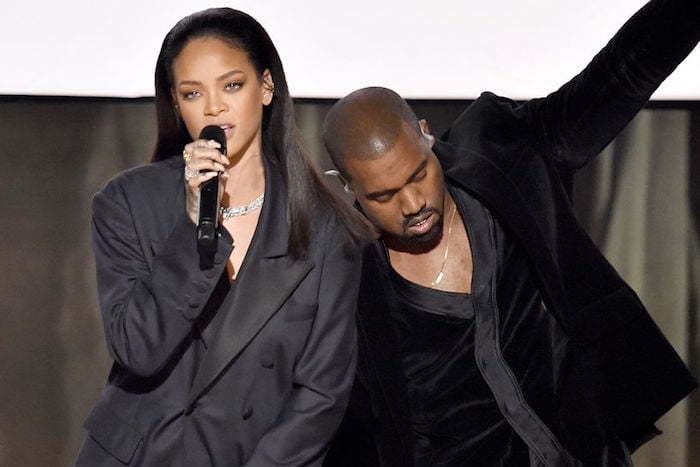 Chris Brown also weighs in on the controversial image on his Instagram page. Seems Breezy didn't get any heads up like RiRi.
"Why I gotta have the plumbers butt/ crack showing WAX figure?. This ni*** KANYE CRAZY, talented, but crazy," the R&B singer wrote on IG along with the photo.
In the pic, Breezy is laying on his belly with his back turned to Rihanna and his face to Taylor Swift.
Kanye West people have not commented on the authenticity of the photos but they did credit all the celebrities in the video credits. The single "Famous" did stirred up some controversy back in February when Ye debut his album The Life of Pablo, thanks to some lyrics referencing Taylor Swift and calling her a b**ch.
You can look forward to a Swift response Kanye West "Famous" video.