Wiz Khalifa and Kanye West has squashed their beef. The two rappers bucked heads on Twitter last week fueling an all out war.
The got heated when Kanye West brought Wiz and Amber Rose son Sebastian into the feud. Rose fired off an angry tweet aimed at her ex-boyfriend.
Wiz Khalifa Diss Kanye West Again On Stage "F**k Kanye"
But seems all of that brouhaha is all over now. The Taylor Gang emcee confirmed yesterday during an interview with Angie Martinez that he and the G.O.O.D. Music rappper have since spoke to each other and worked things out.
"I think everybody was… but it's cool, everything's cool, we spoke it's all good," Wiz said in response to Martinez asking him if he was surprised about Kanye West reaction to his initial tweets.
Wiz also revealed that Kanye apologize for bringing his son into the mix and he accepted his apology.
"Yes he apologize and I accept his apology and now everyone is cool," Wiz added.
Watch the full interview below.
The "See You Again" rapper didn't say who brokered the peace between the two, but did added that it would happened regardless.
"It was just meant to be you know there are just too many people in between that are awesome for that to be real, so the social media aspect was one thing, but the reality of the situation is we spoke," Wiz Khalifa revealed.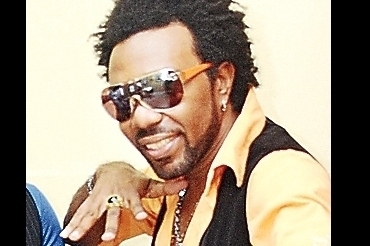 Kanye West also confirmed that he and Wiz spoke and worked things out.
"Me and Wiz spoke yesterday. Great convo. All positive," Yeezy wrote on Twitter.
He also acknowledge that he was wrong to bring Wiz and Amber kids into the beef.
"God's dream. Never speak on kids again… all love… all blessings," he added on his Twitter.
The beef end and now everyone is happy.