Soulja Boy gave us all a scare this week when he posted on Snapchat that he is going to die soon. We all thought that the Love and hip Hop Hollywood star was going to commit suicide and needed a desperate intervention.
If you saw this someone posted a message like this then you would have felt the same.
Related: Soulja Boy Exposed For Flashing Fake Money On Social Media
"I'm going to die soon, I enjoyed my life," he wrote on a photo.
Speaking with TMZ live, the 25-year-old rapper says that he is doing okay now but only wrote the message because he was going through a rough patch.
"Yes I am good man you know I just think like being a person in my shoes and being famous at a very young age and being in the game knowing that I have to deal with a lot of stuff," Soulja Boy said.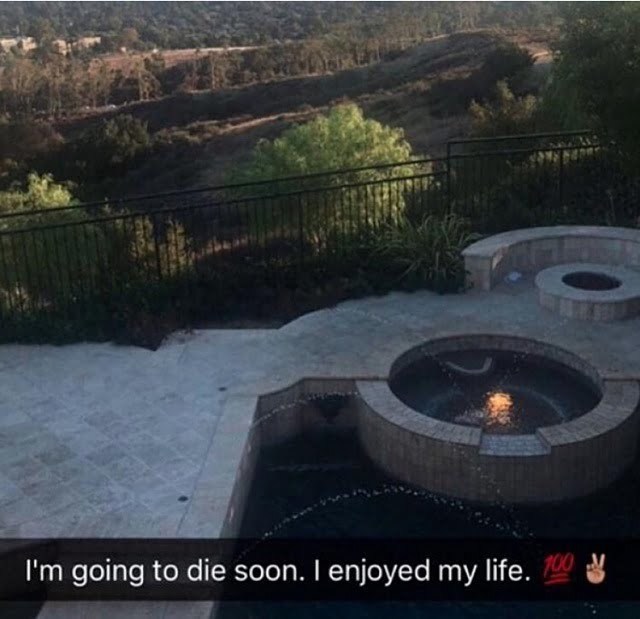 "People tend to think that celebrities don't have feelings and we're not human," he added. But you know but I just was going through a bad time, I was just feeling a little down and stressed. I wrote the message not knowing that it was going to go viral like that. It just shows how much people really care and a lot of my fans I got thousands of messages they wrote me some stuff."
The rapper added that his message was taken out of context.
"I wasn't going to harm myself or anything like that," he said. "I didn't mean to scare anybody."
Soulja Boy also wrote a message on his Instagram account apologizing to his friends and his fans for the message.
Just Wanna say Sorry to My Family Friends & Supporters for my comment Yesterday. I was just Stressed out going thru Some things & had A lot on my mind. This Life This Fame is overwhelming at times and people tend to Forget we have Feelings Worries & Problems just Like Everyone else. But Im Good Have no Worries, Im Blessed & going to continue to Striving For Greatness