Nicki Minaj has finally broken her silence on the infamous Meek Mill and Drake beef, two people that she is very close with.
You could understand the spot that Minaj found herself in since Meek is her boyfriend and Drake is her labelmate who she was rumored to be dating in the past.
The Young Money rap diva did a feature with the NY Times where she briefly touched on the topic of the biggest rap beef this year. Many would argued that her boyfriend Meek Mill started the feud when he went on Instagram and accused Drake of not writing his rhymes. But for her, she just want it to be over.
"They're men, grown-ass men," Minaj said when asked about the beef, as well as, the Lil Wayne and Birdman feud. "It's between them."
Nicki also said that she never want to choose sides in any of the feuds because they are all people that she love, she basically just want it to be over and go away and that you can understand.
"It doesn't make me feel good," she added. "You don't ever want to choose sides between people you love. It's ridiculous. I just want it to be over."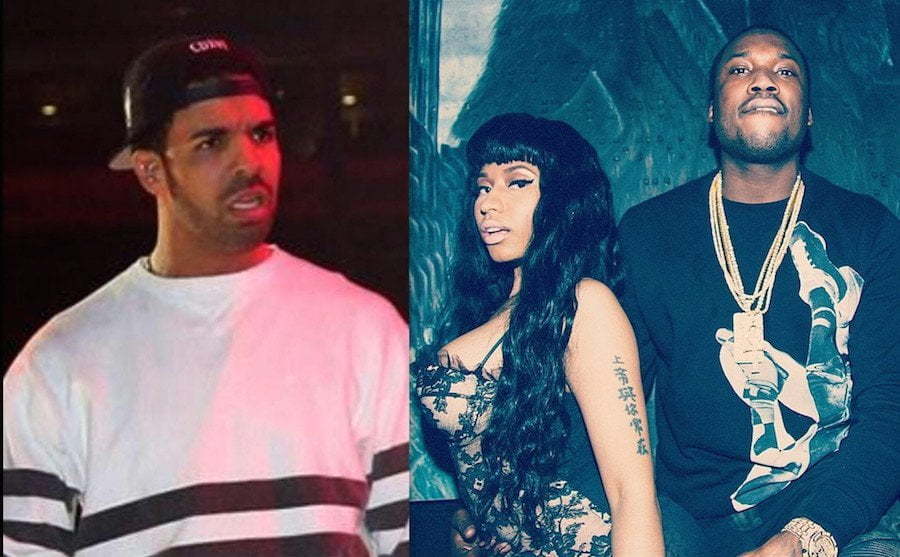 Nicki Minaj has never publicly address the beef between her man and labelmate but she is clearly choosing her words wisely and is not trying to find herself in a awkward position of choosing sides.
Makes you wonder what does she tell Meek Mill when they have their pillow talk when they go to be, especially since he emerged on the loosing side of the now infamous feud.
Sources told us that Nicki and Drake have not spoken to each other since the feud started. But this would not be the person time these two are having a fallout.