Jamaican reggae singer OMI is having the time of his life. Not only has he held the top spot on Billboard Hot 100 for a straight six weeks, but he also toured with the biggest pop star on the planet right now, Taylor Swift.
Over the weekend OMI posted a photo of himself and Taylor Swift on her private jet heading to the 2015 MTV VMAs.
"#1989TourSanDiego was amazing. Now headed to LA with @taylorswift on her private plane to tonight's @mtv @mtvmas15 #VMAs2015! #SongOfSummerNomination #Cheerleader," the "Cheerleader" singer wrote.
OMI took the stage on Saturday with Taylor Swift for her 1989 tour stop in San Diego to perform his No. 1 single "Cheerleader."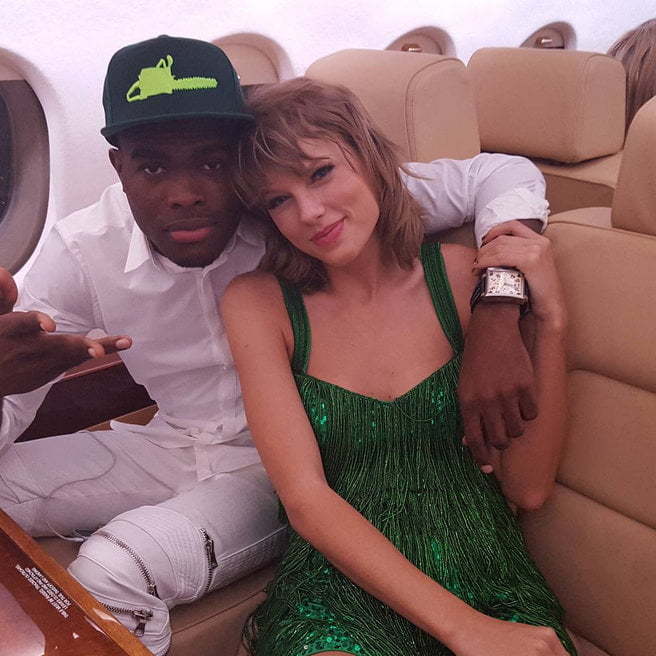 "He could be absolutely anywhere in the world tonight, [but] he chose to be in San Diego, California," Swift told her 60,000 fans who screamed as the singer hit the stage.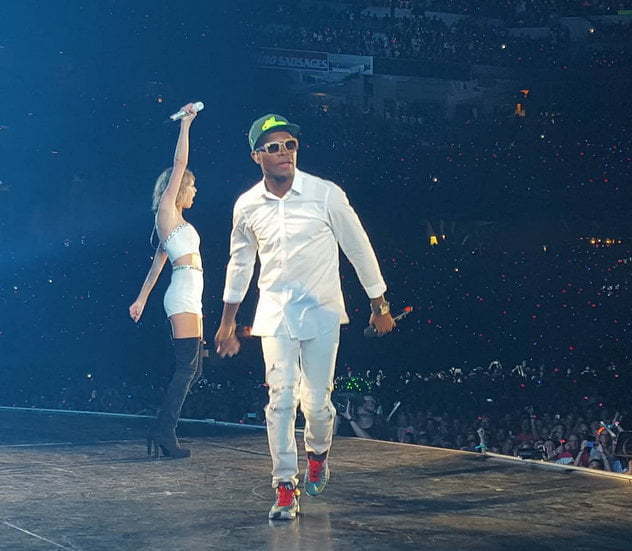 Swift also posted a photo of herself and OMI on her IG with the caption, "Just casually cheerleading with @omi tonight. What an awesome guy and incredible artist."