Meek Mill is doing his promotional run for his new album Dream Worth More Than Money and this week he did interviews with Angie Martinez and also Ebro on Hot 97.
The Philly rapper opened up about a wide range of topics including his relationship with Nicki Minaj and what they argued about and make music together.
SEE ALSO: Nicki Minaj: "I'm Not Pregnant And Not Engaged"
That interview that Angie Martinez did with Nicki Minaj back in December is still fresh in all our minds because the Young Money rapper broke down in tears talking about her breakup with her ex-boyfriend Safaree Samuels. She also denied a relationship with Meek Mill back then.
Now Meek is confirming that they were dating at the time of that interview, but were keeping it under raps.
"We sat back and laughed watching the interview a thousand times over," Milly said. "She was just worried about how people would take her. She was making new decisions in her life and new movies, but I never really cared about stuff like that."
Meek Mill also explained what it is like with Nicki Minaj in the studio.
"It's a war going on in the studio," the "All Eyes On You" rapper said. "Nicki wants to do one thing and I want to do another so you know. Most of the time she wins but it be like a World War III."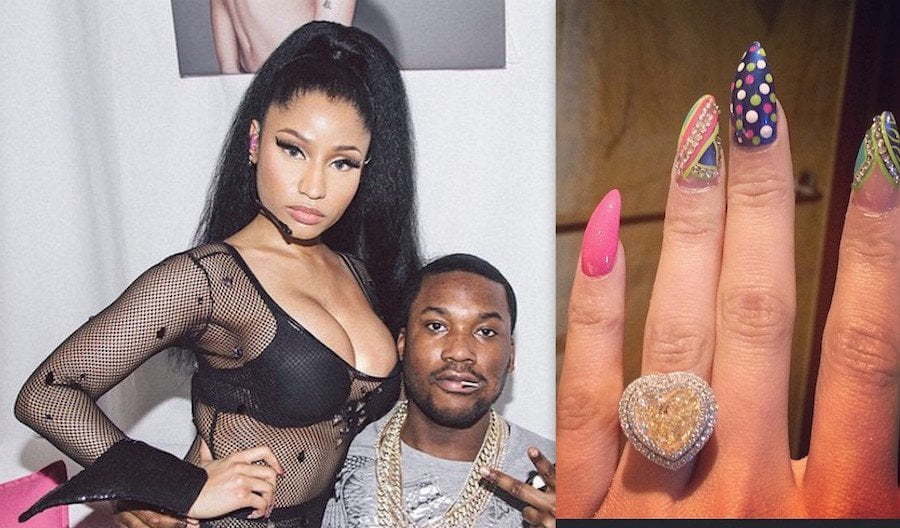 Angie Martinez also asked the Maybach Music Group rapper about that massive diamond ring that he gave his girlfriend. That gift fueled a lot of engagement rumors.
"It was like a friendship love ring, for life, I just wanted to express my love on a different level. When you see the engagement ring, you're going to know," he said.
Meek Mill new album is currently on iTunes and in stores.