It was only a matter of time before Nicki Minaj ex-boyfriend Safaree Samuels started to rap about their past relationship.
Safaree just released a new song titled "Love The Most" where he blast the Young Money rap diva for abandoning him after he helped her get famous.
SEE ALSO: Safaree Samuels Thinks That Nicki Minaj Isn't Rooting For Him
"In the pictures I was but inside I was feeling sad / Did the good out way the bad or did the bad out way the good / You didn't do it all alone we took ourselves up out the hood / Yes we made it on the rise there is no green in my eyes / Cuz we both went to sleep in the same bed of lies," Safaree raps.
Safaree Samuels also rapped about catching Nicki Minaj kiss Nas and had to pretend like it was all cool when it wasn't.
"I am saying that am the best / No one will love you like I did / 12 years up in flames thought you would have had my kid / Yes we got engaged and now we moving out of range / I ain't never think our book would have ended on this page / I had to watch you kiss Nas and pretend it's all cool / But inside I was feeling like a mutha***** fool," Safaree rant.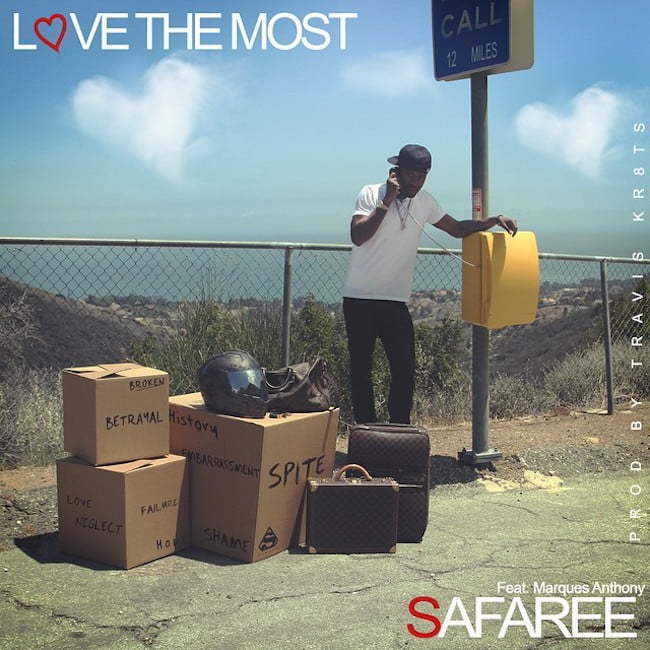 This is the official artwork for Safaree new Nicki Minaj diss song "Love The Most," featuring Marques Anthony and produced by Travis Kr8ts The full song will be released on iTunes in the coming days.
The Jamaican born rapper also allude that Nicki Minaj was paying all the bills but he was supporting her with her career all the way in.
Yikes things could get even more messy because sources told Urban Islandz that Safaree Samuels is working on an entire mixtape about his breakup with Nicki Minaj.