Rihanna loves her niece so much that she took time out her busy schedule to make sure that her niece, Majesty Fenti, had a blast on her first birthday.
The Bajan pop star hosted a Flintstone theme birthday party for her niece and Rihanna dressed as a saucy Pebbles decked out in black and orange. Her assistant Jennifer Rosales dressed as Wilma.
SEE ALSO: Rihanna And Soccer Stud Boyfriend Benzema Party Together In Hollywood
Rihanna BFF Melissa Forde uploaded a few videos from the party to Instagram showing Rihanna dancing to Rich Homie Quan hit song "Flex (Ooh, Ooh, Ooh)."
Rihanna is currently dating French soccer star Karim Benzema. The two were spotted partying in New York and Los Angeles recently.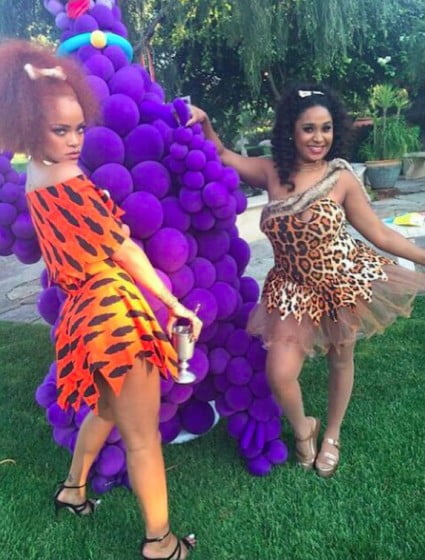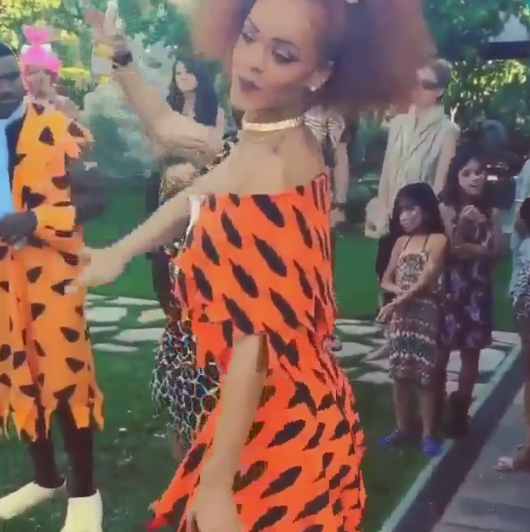 gallery