What better way to mourn the death of your wife than to have Ishawna bounce her ass-ets on you on stage.
Ishawna and her boss Joe Bogdanovich has refueled rumors that they are an item after the above photo went viral on social media last weekend.
SEE ALSO: Downsound Head Joe Bogdanovich Wife Toya Dead
The Downsound Records head is mourning the death of his wife, Toya, who passed away in Miami last week from her long battle with diabetes. Toya and Joe also shared a son who is six years old.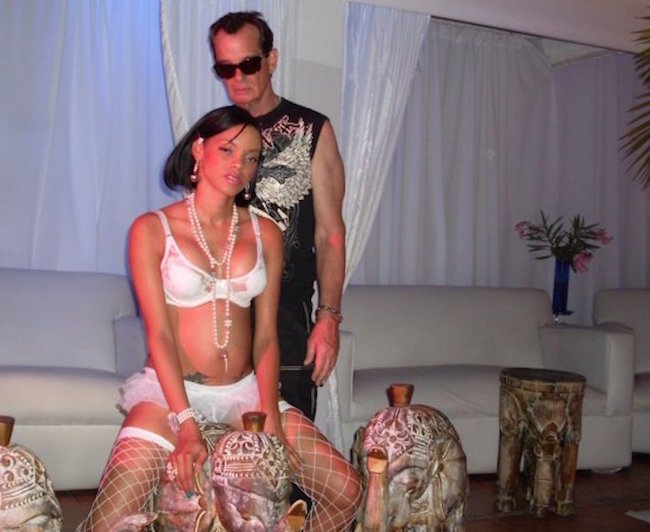 But that didn't stopped Bogdanovich from getting a piece of Ishawna during her raunchy performance at Blitz Party in Miami last Saturday.
Joe Bogdanvich was also caught up in the Foota Hype and Ishawna love square along with Skatta Burrell.