Chris Brown and Karrueche Tran are still estranged exes and are nowhere near reconciliation.
Last week Chris Brown hinted to his fans that he and his on-again off-again girlfriend are getting back together. But not only did Karrueche Tran shut that down quickly on Twitter, she also told him to move on.
SEE ALSO: Chris Brown Confirmed He Is Back With Karrueche Tran But She Said BS
Sources connected to the former couple told Urban Islandz that she wasn't surprised about the rumors flying around but wanted to make it clear that they are false.
"Karrueche wasn't surprised about the rumors because she is used to that BS in the media daily but when Chris tried to played it off like they are back together she had to say something," our source told us.
"There are no chance of reconciliation at the moment, Karrueche still loves Chris but she recognized that he has caused her a lot of pain and has decided to step out of that situation," our source added. "She wish him well."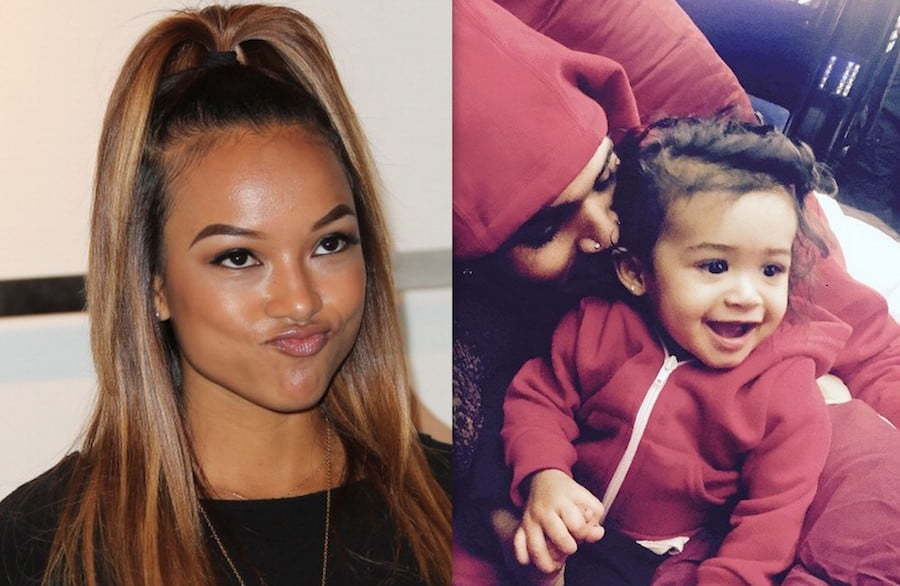 Since last week, rumors have been making the rounds that Chris Brown and Karrueche Tran are back together following a cryptic post the "Loyal" singer made on Instagram.
"Thx for making my bday a special," Brown wrote on Instagram. "All my friends family etc.. #taurus season.. I have three special ladies celebrating this month. Mother's Day for momma. May 17th miss you know who."
Karrueche's birthday is on May 17 when she will turn 27.
She immediately took to Twitter and shot down those rumors calling them BS.
"A rumor is simply just that.. a rumor," Karrueche tweeted.
A rumor is simply just that.. a rumor.

— Karrueche Tran (@karrueche) May 8, 2015
Chris Brown has been spending a lot of time with his almost 1-year-old daughter Royalty since learning earlier this year that he is her biological father.
The singer was dumped by Karrueche Tran because of the toddler.