Blac Chyna may have broken up Tyga and Kylie Jenner after releasing those text messages on Instagram.
Chyna posted a screenshot of some text that Tyga sent to her begging her to get back together. Seems the Compton rapper's 17-year-old girlfriend has taken it hard and dumped him.
Sources also confirmed that Blac Chyna is not running back into the arms of Tyga either and wants him to chase her.
"She still has feelings for him," sources told HollywoodLife. "He's the father of her child. But one thing she won't do is chase him. Blac's a grown woman with grown responsibilities."
In what could be just a desperate move to get back his girlfriend, Tyga got himself a new tattoo of Kylie Jenner on his right arm.
The "Ayo" rapper has not responded to Blac Chyna's post or the rumors circulating. But he did post a cryptic message on Twitter.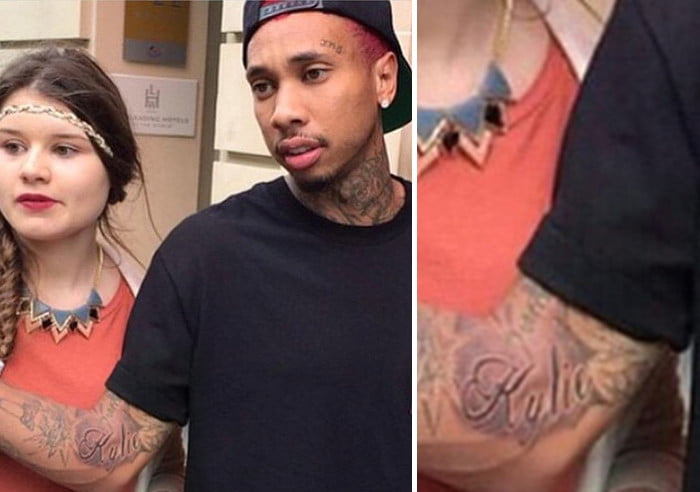 "I ain't here for the tea," he tweeted.
"Focus on what's real in life. And surround yourself with people that you really care about.its simple," Tyga on Twitter.
Give it up.Get over it. Live Your Life

— T-Raww (@Tyga) April 23, 2015
I ain't here for the tea.

— T-Raww (@Tyga) April 24, 2015
Focus on what's real in life. And surround yourself with people that you really care about.its simple

— T-Raww (@Tyga) April 24, 2015