Rick Ross is the inspiration for a lot of people for the new year. The Maybach Music Group rapper says he lost 85 pounds over the last two years doing his version of the famous CrossFit program he called RossFit.
SEE ALSO: WATCH: Rick Ross Ft. K. Michelle – If They Knew (video)
Speaking with GMA's Sara Haines on Wednesday, Rozay said having two seizures in 2012 was his wake up call to start paying more attention to his health.
"Two years ago I suffered two seizures and I woke up from that and I was like, 'Wow, I really need to re-evaluate what I'm doing,'" Rick Ross told Haines.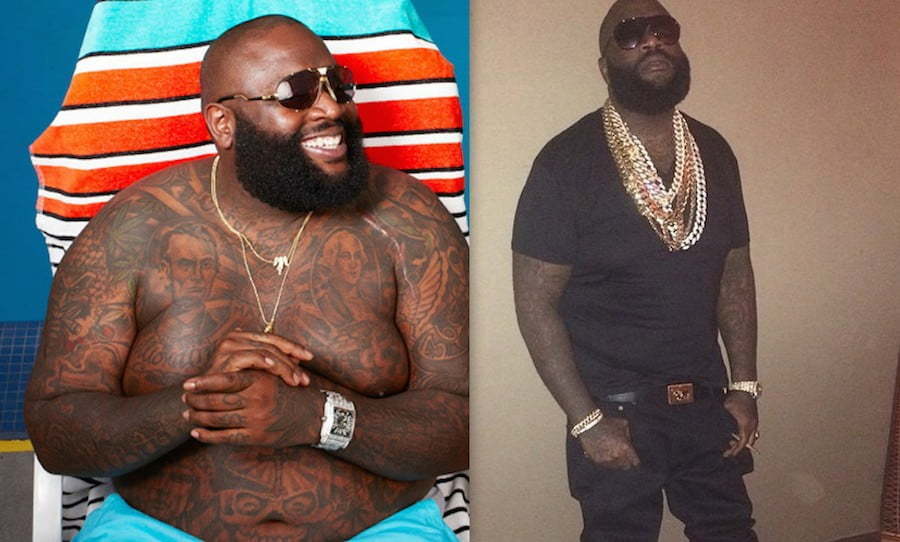 Ricky Rozay also said he has traded alcohol for pear and has been getting more sleep which help his health a great deal.
Rick Ross just released his new album Hood Billionaire, which debut in the top 10 on Billboard 200 album chart.
Check out his interview on GMA below.