Keyshia Cole could be heading to jail for 30 days for a decade old DUI arrest.
A Los Angeles County judge hit the R&B singer hard for a 2002 DUI conviction. According to TMZ, a heavy handed judge reprimanded her when she appeared in court this week and failing to show proof that she completed a alcohol-ed training.
Keyshia Cole also confirmed the news on Twitter when questioned by a fan.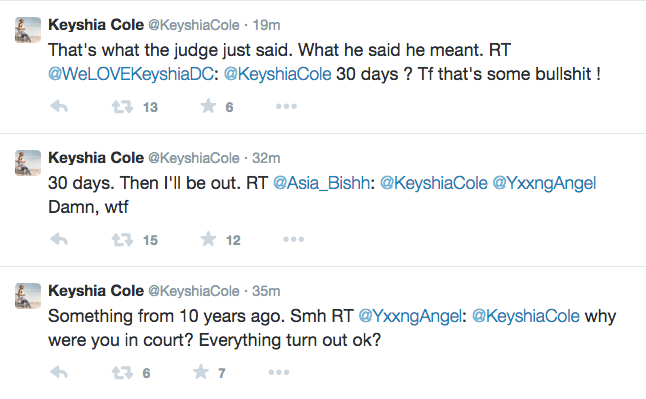 Cole may still not go to jail since the judge was lenient enough to give her until February to produced paperwork that she took the alcohol-ed class.