Eminem will be releasing a Shady Records special compilation album titled ShadyXV.
The double-disc anniversary LP will be released on November 4. The album features several singles from Eminem and the rest of his crew including Yelawolf, Slaughterhouse, D12, Bad Meets Evil, Sia, Royce Da 5'9″, and Skylars Grey.
Side note, its Shady Records 15 years anniversary.
SEE ALSO: Rihanna, Eminem Performing "The Monster" MTV Movie Awards [VIDEO]
Big Sean, Nate Dogg, and Danny Brown also made appearances on the album.
In November 2013 Eminem released his last album The Marshall Mathers LP 2 via Aftermath Entertainment, Shady Records, and Interscope Records. That album has since been certified double platinum after selling over 2 million copies to date.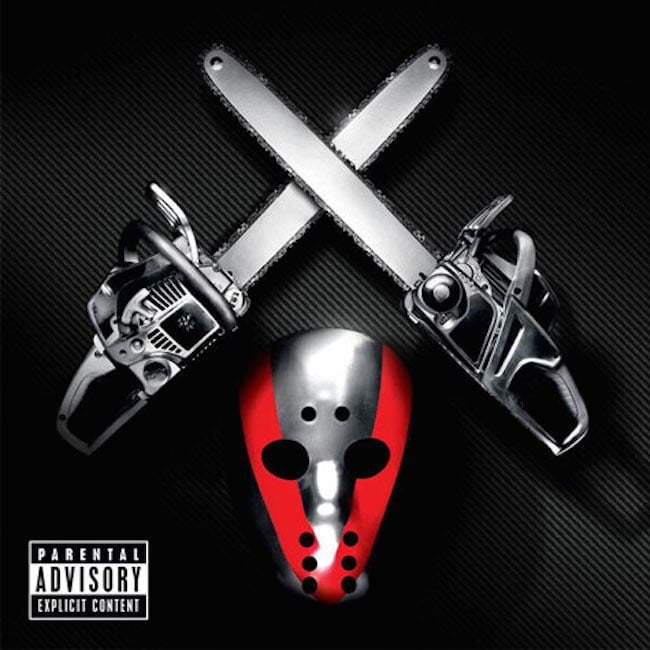 Check out the tracklisting for ShadyXV below.
DISC 1
1. Eminem – "ShadyXV"
2. Slaughterhouse – "Psychopath Killer" (feat. Eminem and Yelawolf)
3. Eminem – "Die Alone" (feat. Kobe)
4. Bad Meets Evil – "Vegas"
5. Slaughterhouse – "Ya'll Ready Know"
6. Eminem – "Guts Over Fear" (feat. Sia)
7. Yelawolf – "Down"
8. D12 – "Bane"
9. Eminem – "Fine Line"
10. Skylar Grey, Eminem, and Yelawolf – "Twisted"
11. Eminem – "Right for Me"
12. Eminem, Royce Da 5'9?, Big Sean, Danny Brown, DeJ Loaf, and Trick Trick – "Detroit Vs. Everybody"
DISC 2
1. 50 Cent – "I Get Money"
2. D12 – "Purple Pills"
3. Eminem – "Lose Yourself"
4. Obie Trice, Kuniva, Bobby Creekwater, Ca$his, and Stat Quo – "Cry Now (Shady Remix)"
5. Yelawolf – "Let's Roll" (feat. Kid Rock)
6. Slaughterhouse – "Hammer Dance"
7. 50 Cent – "P.I.M.P."
8. Eminem, 50 Cent, Ca$his, and Lloyd Banks – "You Don't Know"
9. D12 – "My Band"
10. Obie Trice – "Wanna Know"
11. 50 Cent – "Wanksta"
12. Obie Trice – "The Setup" (feat. Nate Dogg)
13. 50 Cent – "In Da Club"
14. D12 – "Fight Music"
15. Yelawolf – "Pop the Trunk"
16. Eminem – "Lose Yourself" (Original Demo Version)