Nicki Minaj and her boyfriend Safaree Samuels are in it for the long haul because they are back together.
Earlier this year the longtime couple parted ways after a bitter fallout. For quite a while Safaree, aka Scaff Beezy, aka Nicki Minaj hype man, was nowhere to be found.
SEE ALSO: MTV VMAs 2014: Nicki Minaj, Jessie J, Ariana Grande Performance
But sources close to the Trinidadian rapper told Urban Islandz that they have reconciled and are working on improving their relationship.
"Nicki and SB are good, it was just a small disagreement but they have come a long way and deeply love each other," the source told us.
"They are focusing on their careers and working on making their relationship better, we are all humans and sometimes we get along and sometimes we don't."
The source also told us that Safaree is currently doing some production work on Nicki Minaj new album The PinkPrint, due later this year.
"SB has always been instrumental in Nicki rap career he is talented just like her and is helping her ready her new album," the source reveals.
Safaree Samuels was also spotted with Nicki Minaj on Sunday as she made her entrance to the MTV Video Music Awards.
SEE ALSO: Nicki Minaj, Usher Performing Live At MTV VMA 2014 [VIDEO]
Nicki and Safaree have known each other since they were teenagers before the "Anaconda" rapper became an household name.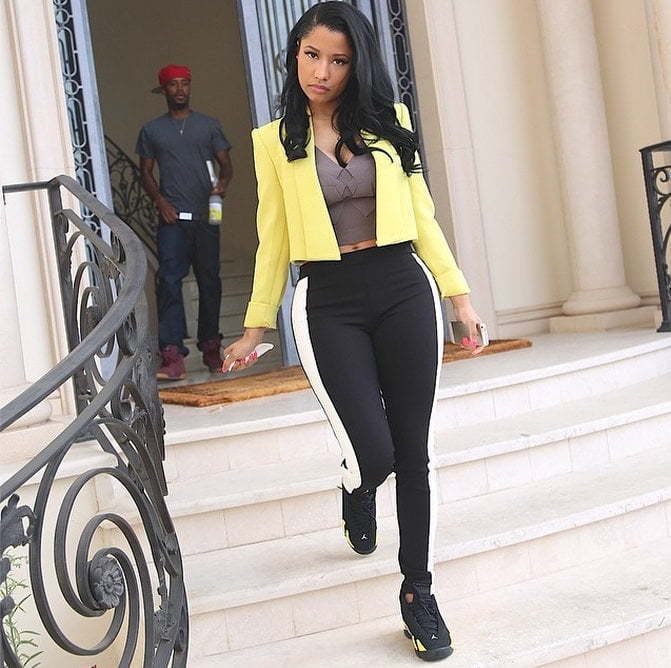 Last month Nicki Minaj also posted a photo of herself leaving her mansion with Safaree in the background.
"U can't steal my joy. Your fears are your fears. Your doubts are your doubts. U can't steal my joy. Sit back and watch God move," Nicki Minaj captioned the photo on Instagram.