Lifetime has released more photos from there upcoming Whitney Houston biopic.
The late pop icon will be played by YaYa Dacosta and Bobby Brown will be played by Arlen Escarpata.
SEE ALSO: Bobby Brown Pulls Out New Edition Tour Due To Health Concerns
The biopic will be directed by legendary actress Angela Basset making it her first gig in the big chair.
"Well, it was easy," Basset told Entertainment Weekly. "I can't say it was difficult. You know, I reflect it back on the moment I first saw them together. It was when I was doing Exhale. We were all on set in the living room together and [Bobby] came to visit. I, like everyone else, had some preconceived idea … people just looked at a photograph or picture of them together and thought, "They're incongruous." "They don't go together." "Why is she with him?"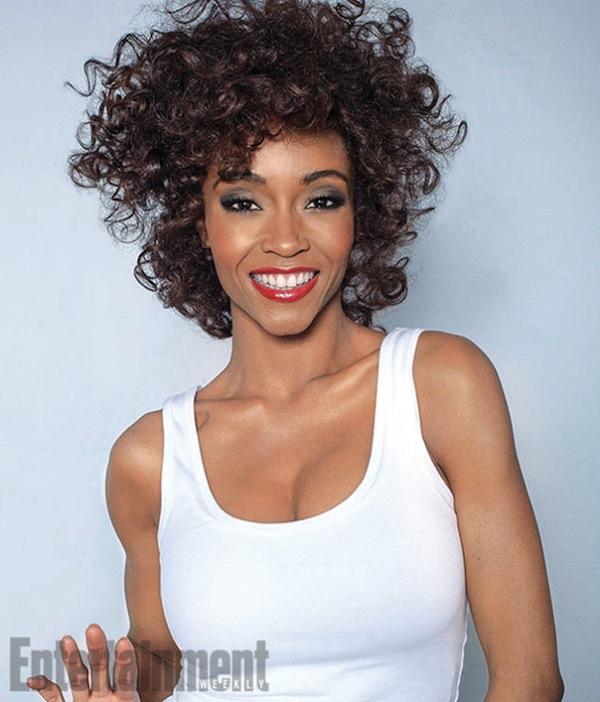 First look: Yaya DaCosta as Whitney Houston in Lifetime's biopic. She re-created Whitney's 1987 album cover. pic.twitter.com/8JfrzUkyij

— Chris Witherspoon (@WitherspoonC) July 10, 2014