Rihanna was in Brazil last weekend for the World Cup final at the Maracana Stadium in Brazil.
She also got a chance to meet soccer legend Pele in Rio de Janeiro shortly after landing in Brazil for the final match of the tournament.
SEE ALSO: Rihanna Party It Up With German Soccer Stars, Kiss The World Cup
Pele, who is now 72 years old, help Brazil win three World Cup titles in 1958, 1962, and 1970.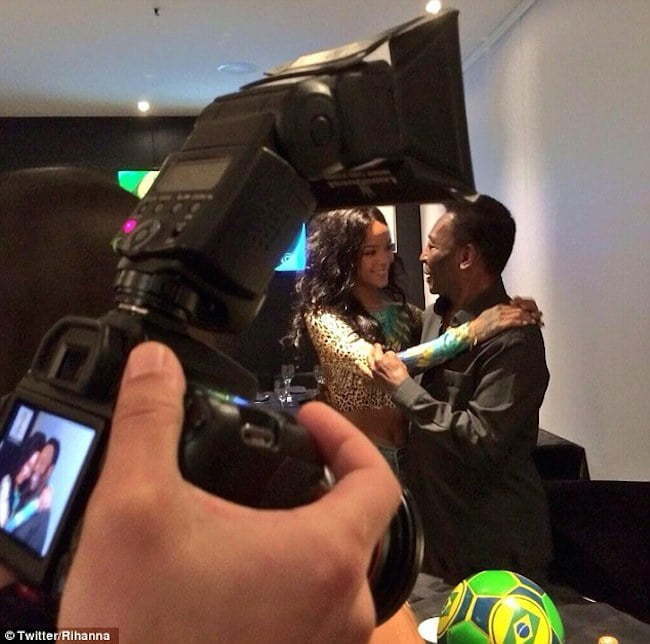 Pele is widely regarded as the greatest soccer player of all time.
Rihanna is a big soccer fan and on Sunday she threw all her support behind the Germans who defeated Argentina 1-0 to win the cup.
gallery"84727,84723,84722″]