Tracy Morgan is finally heading home following weeks in a hospital recovering from injuries he sustained in a deadly car crash in New Jersey last month.
On June 7th a Walmart tractor trailer slammed into the back of a limo Tracy Morgan and some friends were traveling in killing two people including comedian James McNair.
SEE ALSO: Tracy Morgan Suffers Several Broken Bones In Deadly Crash
SEE ALSO: Comic James McNair Died In Accident Involving Tracy Morgan
Morgan received multiple broken bones and was listed in critical condition in a hospital.
According to TMZ, Morgan will continue his long road to recovery with an aggressive outpatient program.
"He [Tracy] asked me to pass along his sincerest gratitude to everyone who has helped him get to this point," a rep for the actor says.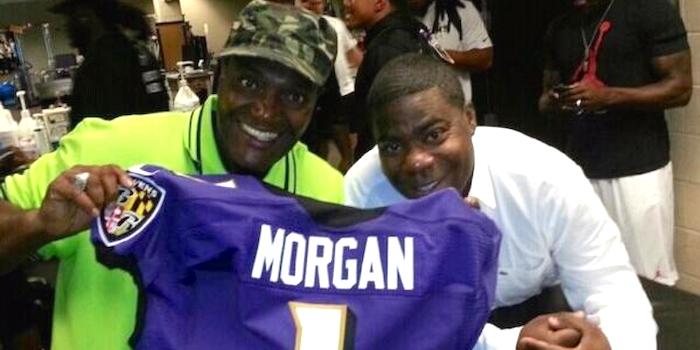 Tracy Morgan suing Walmart
Tracy Morgan is moving ahead with a lawsuit against Walmart for the accident, accusing the company of negligence and unreasonable working hours for its drivers.
According to New York Post, the lawsuit claims that the truck driver Kevin Roper was "awake for more than 24 consecutive hours" before the accident.
"Walmart was careless and negligent in the ownership and operation of its motor vehicle, which caused Mr. Morgan to suffer severe personal injuries," court document states.
"As a direct and proximate result of said collision, Mr. Morgan was caused to sustain severe painful bodily injuries, including but not limited to multiple fractures which required multiple surgeries, extensive medical treatment and will require significant physical rehabilitation."
The lawsuit also alleged that Roper, 35, of driving 700 miles from Georgia to Delaware before starting his shift for Walmart.