Despite some protest from some students both past and present, Sean "Diddy" Combs delivered a well received commencement speech at yesterday's Howard University graduation.
Diddy, who is a former alumni of Howard University, receives a honorary degree in humanities.
SEE ALSO: Diddy Tops Forbes Five Wealthiest Hip-Hop Artists List 2014
During his speech Diddy says it feels good to return home to Howard.
"Ain't no homecoming like a Howard homecoming," Diddy said. "And it feels so good to be home."
The hip-hop mogul received a standing ovation from the graduating class of 2014 from Howard University.
"Don't be afraid to close your eyes and dream, but then open your eyes and see," Combs told the graduation class of 2014 at Howard University.
"Everywhere I've went, everything I've accomplished, @HowardU was with me." #DiddySpeechHU pic.twitter.com/DhMVJcOht4

— REVOLT TV (@RevoltTV) May 10, 2014
GOD is the GREATEST!!! Proud moment! #DrCombs pic.twitter.com/Ld9wsJkmhR

— Sean Diddy Combs (@iamdiddy) May 10, 2014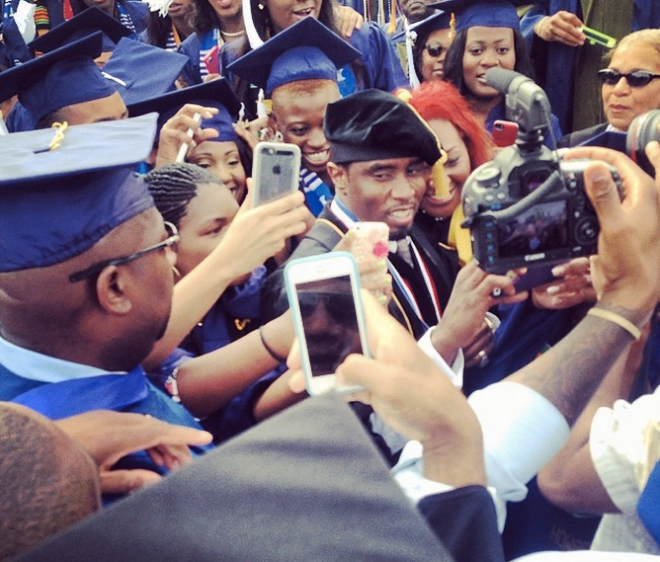 Photo credit: Instagram | @yani_rich