This is what happened when Nicki Minaj release an unauthorized remix of an unknown rapper's single, they get record deals.
Female rap group P.T.A.F. (Pretty and Taking All Fades) just landed a record deal with Capitol Records just weeks after Nicki Minaj released a remix to their single "Boss A$$ Bi–h."
DETAILS: Nicki Minaj Planning Major 2014 Takeover New Album & Mixtape
The remix went viral online after Nicki Minaj delivered a killer verse and the three aspiring female rappers are now smiling and thanking the Young Money rapstress.
The news also caught Nicki Minaj's attention and she congratulate them on Instagram.
According to The Fader, P.T.A.F. released the single over 17 months ago but Nicki Minaj posted a freestyle verse for the track on her SoundCloud several weeks ago.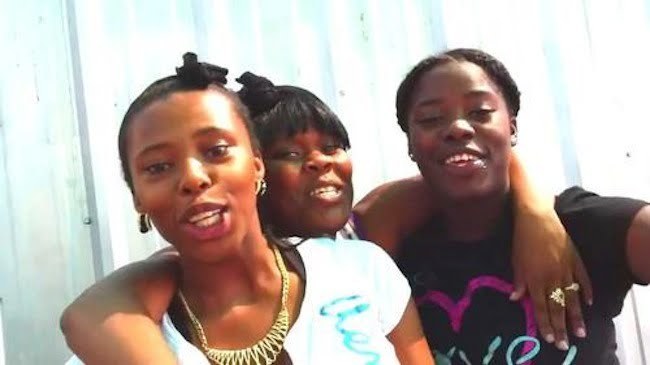 The Nicki Minaj remix caught the attention of Capitol Music Group A&R Easean "E" Bolden, who pushed for a record deal with the label. He is already making plans to re-release the single under P.T.A.F.'s name.
The troubling question now is are the girls a fan of Nicki Minaj because a statement from band member Kandii to Fader just raised the question.
"I thought she could have tried harder to contact us," Kandii said.