Nicki Minaj boyfriend Safaree Samuels, aka Scaff Beezy, gets a giant tattoo of the rap diva on his hand.
In a vlog posted on YouTube, SB says he is getting a tattoo of her because he feels free.
DETAILS: Nicki Minaj Takes The Mic Back Up, Confirms New Album Due 2014
A lot of people out there tattoo somebody that they don't know. Why not tattoo somebody that I know, you know?" Safaree said.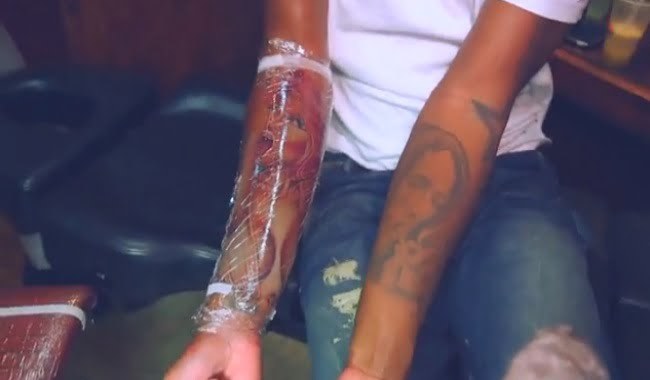 Scaff Beezy, who is from Jamaica, also showed off his giant Bob Marley tattoo on his left arm in the video.