Atlanta rapper Gucci Mane was arrested this morning for allegedly threatening cops.
To make matters worse, the Brick Squad rapper was also allegedly caught with drugs and guns.
According to TMZ, Mane, born Rodric Davis, was arrested moments after midnight on Friday after a friend made a complain to a cop that he was behaving erratic.
The friend waved down police to help out … but when they approached Gucci he began "cursing and threatening them."

We're told he was immediately taken into custody and police found a small amount of marijuana on the 33-year old rapper … as well as a handgun.
Gucci Mane was arrested and charged with disorderly conduct, marijuana possession and possession of a concealed weapon.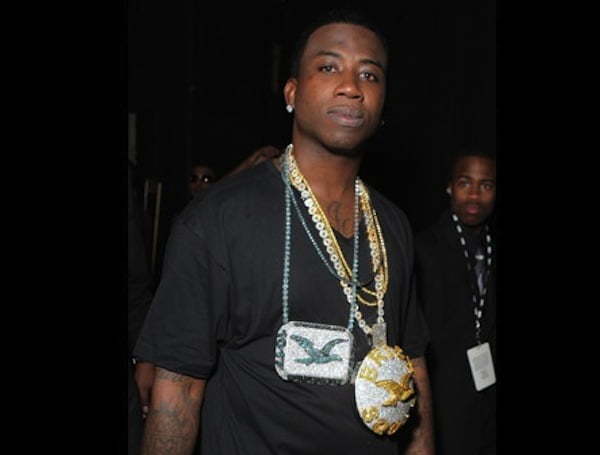 The rapper was also reportedly taken to a nearby hospital to get checked out.
Gucci Mane made headline earlier this week after he went on a Twitter tirade claiming that he and Waka Flocka had sex with Nicki Minaj, Tyga's girlfriend Blac Chyna, Keyshia Cole and a long list of other women.
The "Trap House" rapper has since deleted his Twitter account after some heated backlash from Nicki Minaj and Tyga.
He also claimed his ex-manager hacked his Twitter account.