"Dancehall Duchess" Tiana makes a splash with the release of her new smash, "Touch Like The World Ago End,"an aggressive, sexy anthem for the ladies.
The single was released on July 2, 2013 in both clean and explicit versions, and is now available worldwide from FOX FUSE. Born Danielle Shand in St. Mary, Jamaica, Tiana has been marking her territory in dancehall music ever since she emerged on the scene in 2009, and now takes her sounds worldwide, recently completing her first European tour.
This new single is the latest card in Tiana's bountiful hand, as she aims to break through to the global audience as the premier female dancehall artist today."'Touch Like The World Ago End' is definitely one of my favorite songs, I just love the vibe and the energy I get from the audience whenever I perform it live," reveals Tiana. "It's the first time I have performed a song that is unreleased to the public but it always seems to 'tun-up di vibes' and make the ladies dance like crazy. This repeatedly happens on every show that I have performed this song, especially while I was on tour in Europe." Tiana just returned to Jamaica, following an 11-show European tour that included stops in Germany, Italy, Austria, and The Netherlands.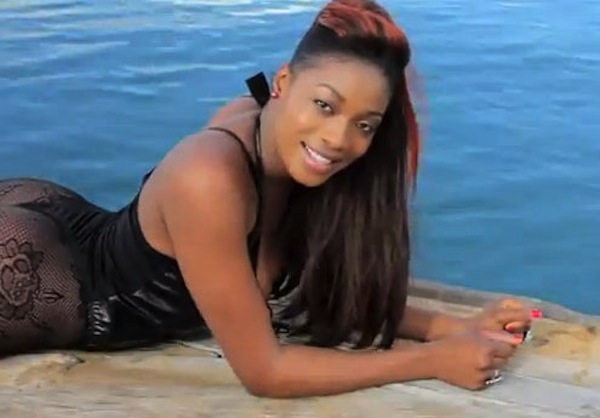 The track was produced by Jamaica-based production house WAWA Music for OutARoad, providing Tiana with the proper ammunition to decimate dance halls and airwaves, with her suggestive lyrical missives and strong, sultry delivery. "As one of the producers of this amazing track, I know this song will forever be an anthem and one that will be discussed by many," states Carlington Wilmot, head of OutARoad and Tiana's manager. "I know this song will certainly do a lot for Tiana's already budding career, as this is a topic that has never been explored in this manner nor by any other dancehall artists before her."
Collaborating with some of the biggest artists and producers in dancehall music,Tiana has become a spokesperson for her generation, calling out what she felt was a "sexist" music industry in Jamaica, as she strives to see females earn similar recognition to their male counterparts. Her profound stance and statements have garnered mass media attention, as well as support from her female colleagues within the industry. With her local and international popularity growing consistently, Tiana is indeed earning her ranking as the "Princess of Dancehall."
"Touch Like The World Ago End" and "F**k Like The World Ago End" are now available worldwide on iTunes and all major digital retailers from FOX FUSE.
Fans can also be on the look out for two new videos from the Dancehall Duchess Tiana. The first video will be for her My Life single produced by OutAroad and Asha D Records while the other video is for her fast rising single Gyal Broad Out on the Seduction Riddim produced by HitMakerMuzik. Both videos were shot on several locations in Europe.