Fresh off their romantic getaway to Hawaii last week, Rihanna and Chris Brown are back in the Hollywood lime light.
The two love birds hit up Diddy's party at the Supper Club in Hollywood last night.
There are some rumors of some white powdery stuff on Rihanna's sweat shirt. But clearly the "We Found Love" singer was only smoking a cigarette.
During an interview with the Sun this week, Chris Brown says the biggest regret of his life was assaulting Rihanna on that faithful night in February 2009.
Let's hope Breezy learned his lesson.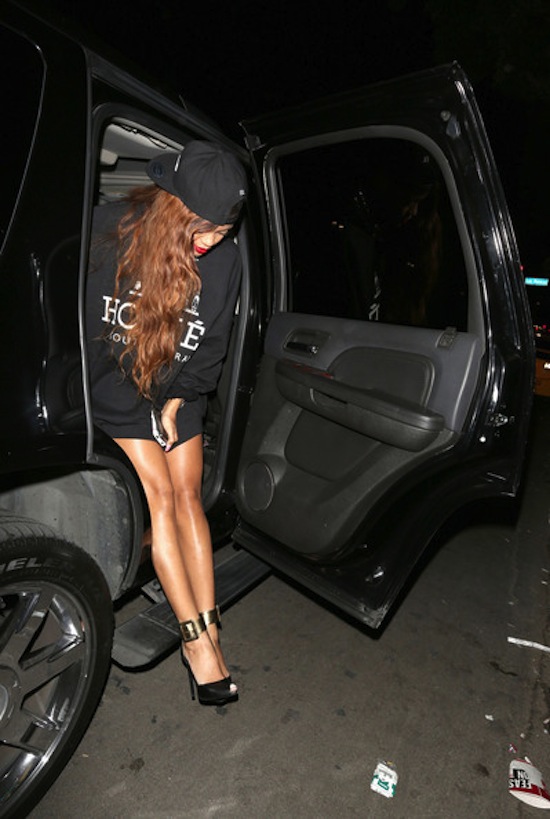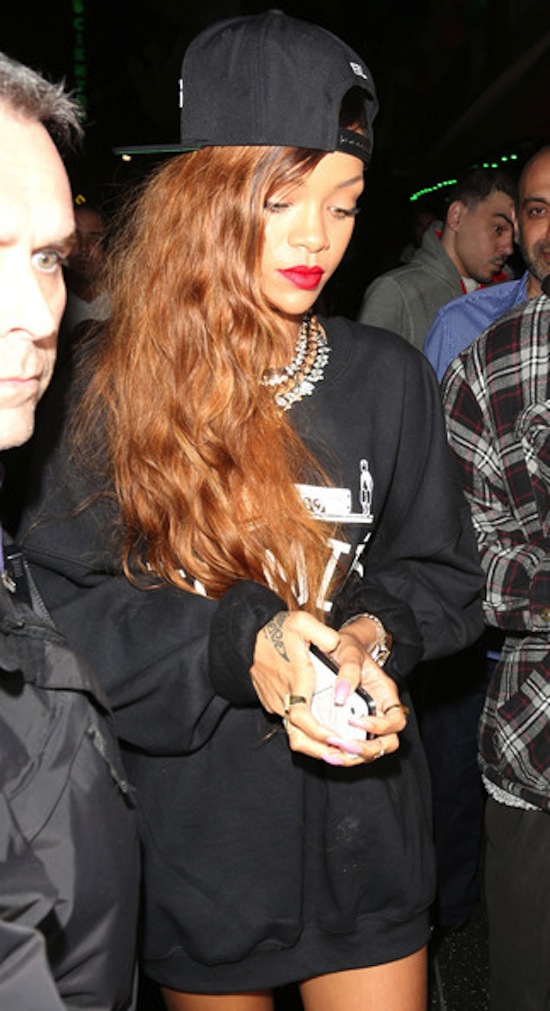 gallery"50479,50478,50477,50476,50475,50474″]