Living the life. Chris Brown has the hottest pop star in the game and some good friends around him. What else can go wrong.
After spending Rihanna's birthday with her this week, Chris Brown remain in Hawaii to have some fun with his boys.
The "Turn Up The Music" singer was spotted riding a scooter with Sean Kingston on the island of Oahu. Paparazzi followed their every move.
"Living life. All with positive energy and positive people," Sean Kingston tweeted.
Chris Brown, who recently release his new video for "Home," is currently recording his upcoming album, due later this year.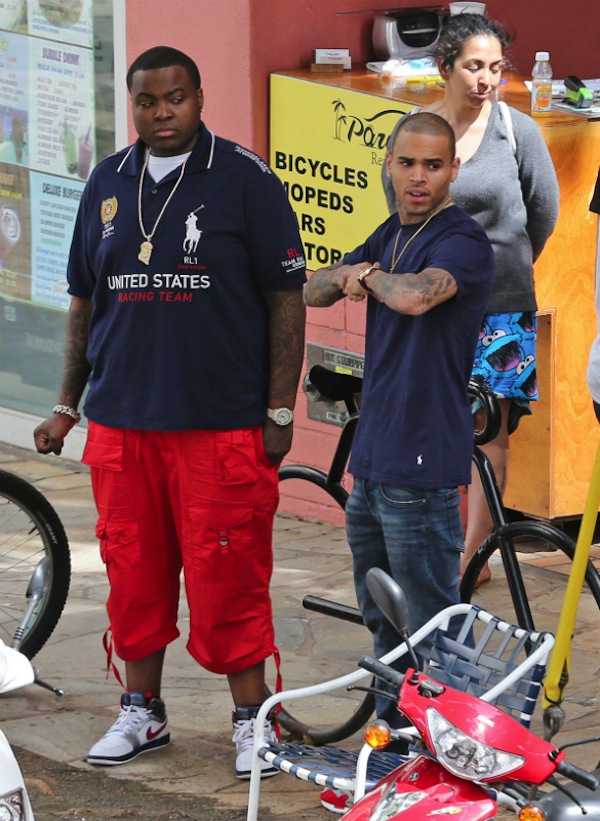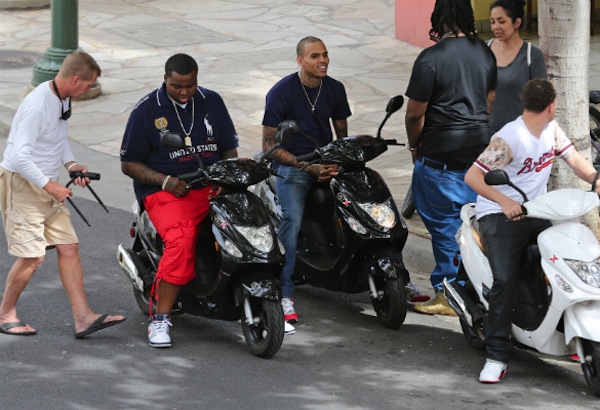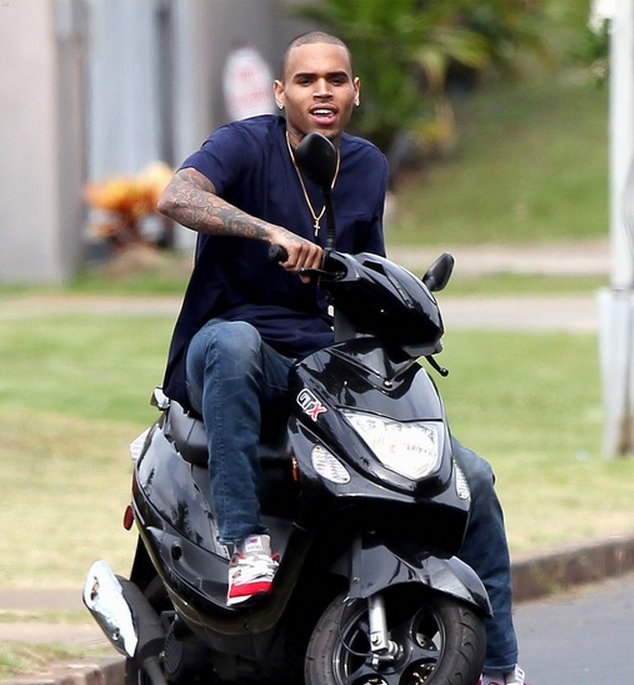 gallery"50223,50222,50221,50217,50218,50219″]