It appears that Frank Ocean wasn't the only one to receive injuries from Sunday night's brawl with Chris Brown.
Chris Brown was photoed out yesterday for the first time since the incident. The "Turn Up The Music" singer had his right hand in a cast thus confirming that he was also injured in the brawl.
The incident occurred on Sunday night at a studio in West Hollywood, California. According to TMZ, an eyewitness says Chris Brown threw the first punch. But a video footage from the studio later cleared the R&B singer of any wrong doings.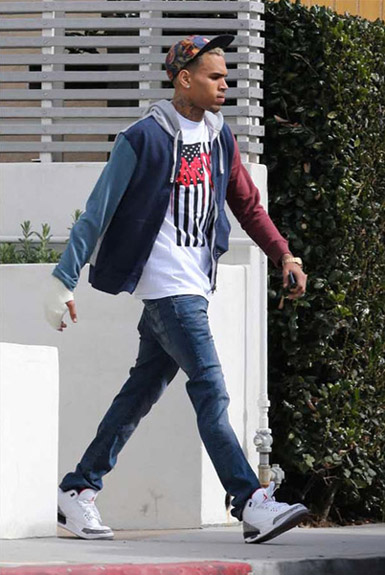 The surveillance video also cleared Frank Ocean.
Chris Brown has since indicated his willingness to speak with police officers to tell his side of the story.