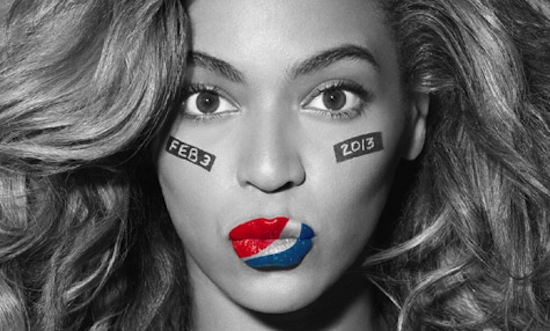 Beyonce will be performing for her biggest audience yet at this years Super Pepsi Bowl Halftime Show. But now the pop star is inviting her fans to be a part of the moment.
Starting last week, Pepsi asked Beyonce fans to submit photos of various poses for a chance to meet their idol. One lucky fan will be selected to be a part of Beyonce's introduction to the Super Bowl Halftime Show.
Pepsi will also be selecting 50 lucky fans to take part in an unforgettable on-field experience. These 50 winners will also have a chance to bring a friend along for the experience in New Orleans. They will also get a chance to be a part of the on-field dance team during the Halftime show.
The deadline for the photo submissions ends January 11.
The Pepsi Super Bowl XLVII Halftime Show will be broadcast live on February 3, from the New Orleans Mercedes-Benz Superdome.
Last month, Beyonce inked a $50 million endorsement deal with Pepsi, which will see her face on a limited edition Pepsi bottle and a worldwide advertising campaign.