Young Money rapper Tyga and his girlfriend Blac Chyna welcomed their first child, King Cairo Stevenson, on Tuesday (October 16).
Tyga, whose real name is Michael Ray Nguyen-Stevenson, and the video model has been dating for about a year now.
Tyga tweeted an adorable photo this week showing off his first born.
"Most amazing feeling ever! #Blessed #2kings King Cairo," the YMCMB rapper tweeted.
Blac Chyna also shared her excitement on Twitter.
Welcome King Cairo Stevenson 7lbs 1 oz," she tweeted
"40 Long weeks …. So happy words can't explain !!!," she added on Twitter.
Young Money head Lil Wayne has also congratulate Tyga on his new baby and welcome the baby Stevenson to the YMCMB family.
"Yeah, lil Cairo, shout out to Tyga and his new little baby boy Cairo," Lil Wayne said in an interview with MTV News.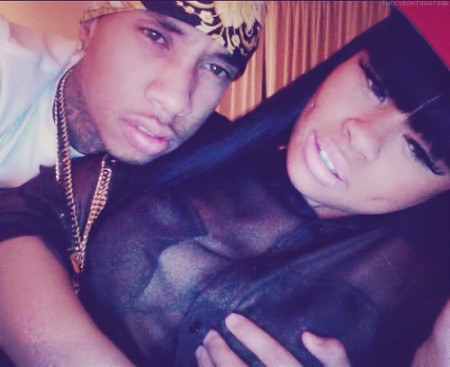 gallery