New mom Beyonce was spotted out in Manhattan yesterday taking her newborn Blue Ivy Carter for a walk. She was accompanied by her mother Tina Knowles.
Beyonce donned a wide-brimmed hat, blazer, patterned trousers, and loafers, while holding Blue close to her chest in a carrier with her legs dangling out.
Beyonce is rumored to be a casting member in Clint Eastwood's forthcoming musical remake A Star is Born film. B will star along with Tom Cruise in the film.
While Beyonce was out in New York city with Blue Ivy, Jay-Z was performing in Texas for the SXSW earlier this week.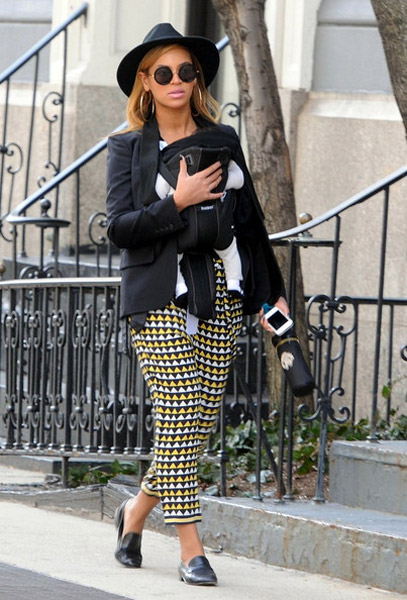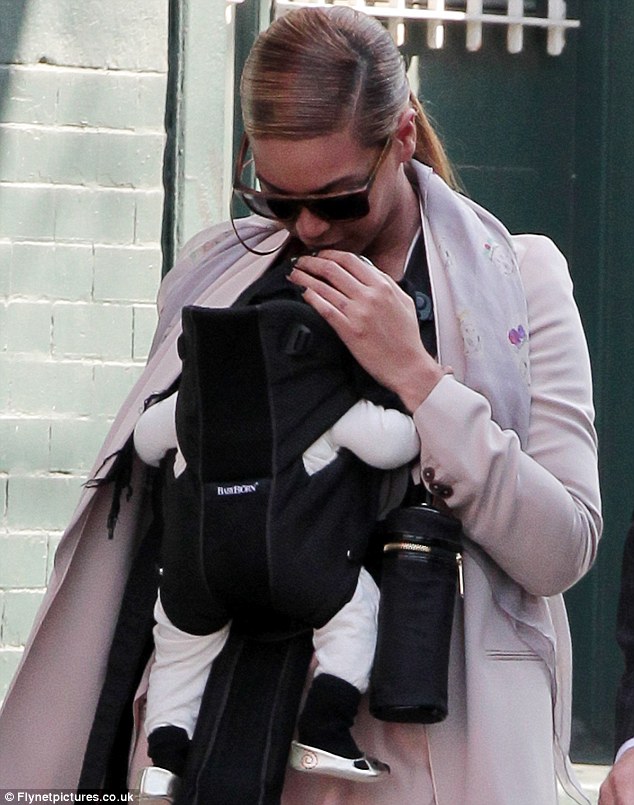 gallery