50 Cent celebrated the launch of his new hi-fidelity headphones, SYNC by 50, at Jimmy at The James Hotel in Manhattan.
The Hip Hop mogul, who serves as CEO of SMS Audio, suited up for the occasion, explaining why he decided to develop a competitor to Dr. Dre's Beats by Dre. "I want people to hear music the way I hear it initially," 50 Cent told TechCrunch in a recent interview.
50 also just release his new mixtape The Big 10 to mark the 10-year anniversary of 50 Cent Is the Future.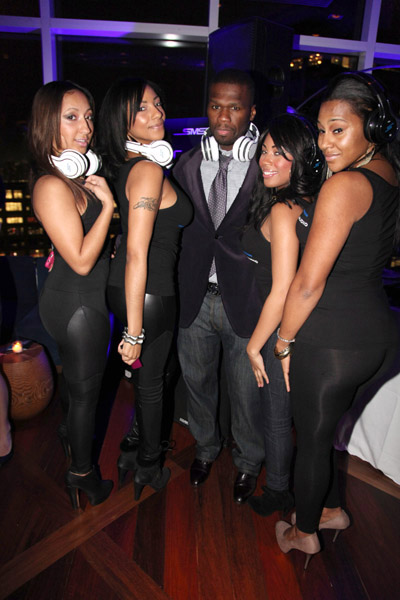 gallery