Maybach Music Group rapper Wale covers the upcoming issue of Rolling Out magazine, where he opens up about his new album Ambition, in stores this week, and being an advocate for black women.
Wale recent caught some flack from black women for not having dark-skinned females in your "Pretty Girls" video. See his response below:
"It wasn't about that, but it showed me what I meant to the black culture. That made me realize that people hold me at a higher regard. That was when I knew I had to make a change. For "Pretty Girls," I didn't go on set until there were dark-skinned girls at the video shoot. I was waiting. The most horrible feeling in the world, was that my women think that I don't care about them. I'd rather go broke than for my black women to think that I don't care about them. I would rather lose everything than to have my queens think I'm turning my back on them. I was the only kid in my neighborhood with a father. And that's because I'm African and they don't divorce. It messed me up. When I was in Mississippi, a girl told me she had her first child at 16. So I made a song called "Illest B—- Alive." There's a special place in my heart for black girls. If you're black and have a black mother, you know how special they are."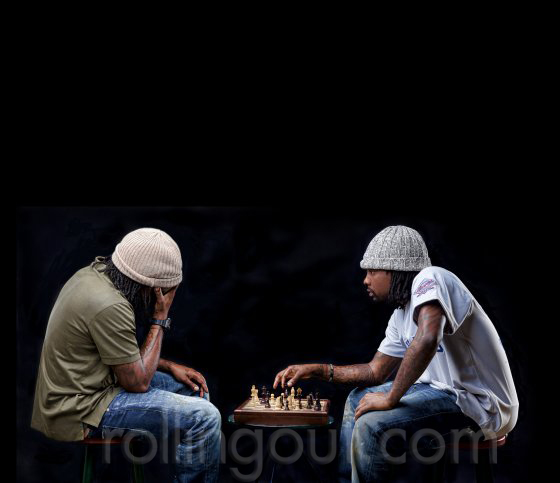 On what he finds most attractive in a woman
I like girls who can get the intellect popping. Instead of liking me just because I rap, I like girls who can ask about where I was mentally when I thought of making a certain record. I can find a nice amount of girls who think I'm attractive or whatever, but intellect is very important. "Lotus Flower Bomb" was a record that I wanted to create a long time ago. I'm not sure if radio was ready for that at the time. That's kind of an adult vibe. I was 23 when I was writing my first project. I was doing what I was told to do instead of doing what my heart told me to do.
On having creative freedom at MMG
"The difference is freedom. I'm very in tune with urban culture. I felt my last situation wasn't allowing me to grow with the urban culture. They saw a Lady Gaga opportunity and I went with it. I was a new artist and I didn't get it. I thought I was being ignored by black America. It's not as much money, but to connect with the people I grew up with is more important than connecting with pop fans. Even the white people who are familiar with my music deserve to hear what I'm really saying. I shouldn't be marketed toward top 40. When I listen to my first album, you can hear who I am talking to. But I now have an opportunity to change that."
gallery