Rap titans Jay-Z and Kanye West kicked off their Watch the Throne tour to a packed house at Philips Arena in Atlanta on Friday night (Oct. 28).
During the two-and-a-half hour set, Hov and Yeezy took turns performing solo material before coming together for their collective efforts off Watch the Throne.
Both rappers performed their hits over the years much to the delight of fans. Jay-Z encouraged the audience to sing along to "Empire State of Mind" and told them to throw their diamonds up as he ran through his catalog of classics including "Dirt Off Your Shoulder," "Big Pimpin'," and "Hard Knock Life."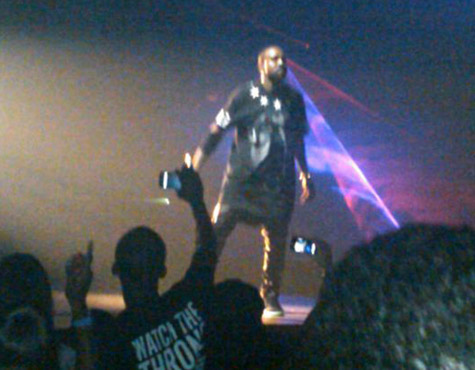 The "swaggerific" Kanye sported a T-shirt with the beastly image of himself from the Riccardo Tisci-designed album artwork and pulled off a leather kilt while dropping hit after hit off his five albums.
"Atlanta, you are now looking at black excellence at its finest. Make some … noise!" Jay said at one point while putting his arm around Kanye.
See videos and photos below.
gallery