Celebrity couple Mariah Carey and Nick Cannon introduced their twins to the world for the first time on ABC's "20/20," yesterday
The couple sat down with veteran journalist Barbara Walters at their New York penthouse to discuss their marriage and parenthood.
Mariah and Nick revealed the first stunning pictures of their lovely twins Moroccan and Monroe on the show.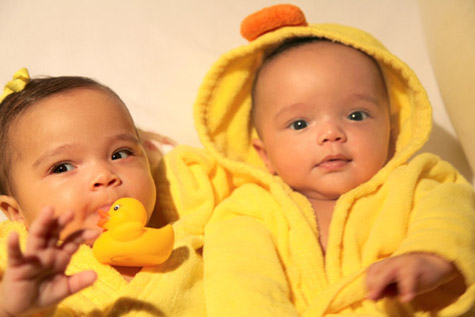 "I was afraid I wasn't going to be able to walk properly again. It was a huge strain," Mariah said about her tough pregnancy. "I would sit and then someone would need to help me up. I couldn't go even to the loo by myself."
Nick Cannon says he hope his children don't pursue a career in showbiz. "I will say that they really respond to music," said Mariah, while Nick insisted, "But I want to make sure that we get education first, that's all."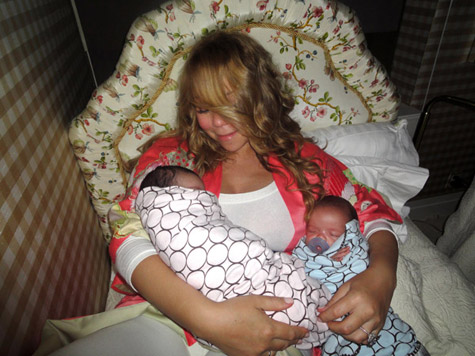 The couple has launched the website DemBabies.com, sharing candid photos of their bundles of joy. They decided to donate proceeds from the sale of the images to the Fresh Air Fund's Camp Mariah.
gallery