Young Money rapper Nicki Minaj covers the upcoming issue of Cosmopolitan magazine.
Nicki wears a cute leather bustier dress, tells the mag about her parents' history with drugs, as well as her dreams and aspirations.
"I'll have hundreds of millions of dollars," Minaj said. "I will have put out five albums and will have an Oscar and Grammys. And I will be getting married and, a couple of years after that, will have a bun in the oven."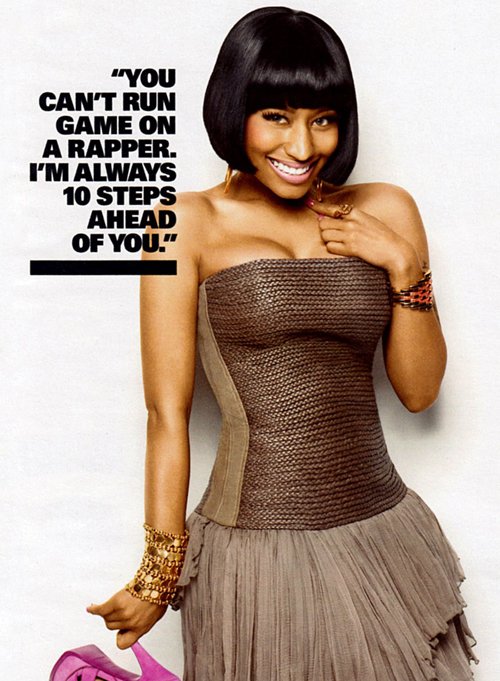 The "Super Bass" hitmaker also talked about being a woman in a guy dominated industry.
"When you come into the business as a woman, you have to play a lot mind games because the men can be aggressive. It's like chess-you have to protect your goods. Had I just started screwing the guy, it would have been over because they never would have taken me seriously."
gallery