West Coast rap icon, Snoop Dogg, kicked it with Silicon Valley's most recognize faces last night.
Napster founder and Facebook investor Sean Parker hosted an exclusive event to celebrate the partnership between Facebook and Spotify with a night of music in San Francisco.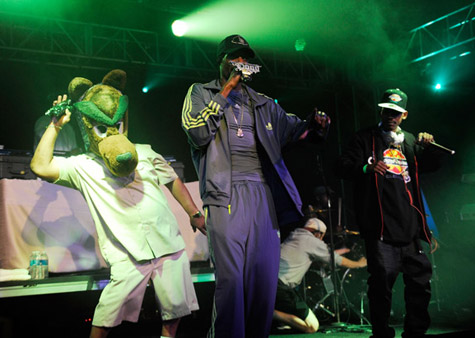 After performing with Daz Dillinger, Snoop D-O-Double-G met backstage with the money team of Facebook founder Mark Zuckerberg, Parker, and Spotify's CEO Daniel Ek.
Shortly after the event Snoop hit up Twitter, "Sean Parker is boss!! A Double OG!"
gallery