Maybach Music's boss, Rick Ross, has finally responded to rap newcomer Kreayshawn, who threw shots at him over the past few weeks in freestyles and on UStream.
Ross address the issue in the upcoming October issue of XXL Magazine (via Karen Civil), threatening to make her life miserable.
"I cant wait to slap the sh-t out of whoever carries her bags," he says. "And I hope it's her n*gga. Dirty b*tch. You better know the f you talking about. I'll pay 50K to mess up your whole week."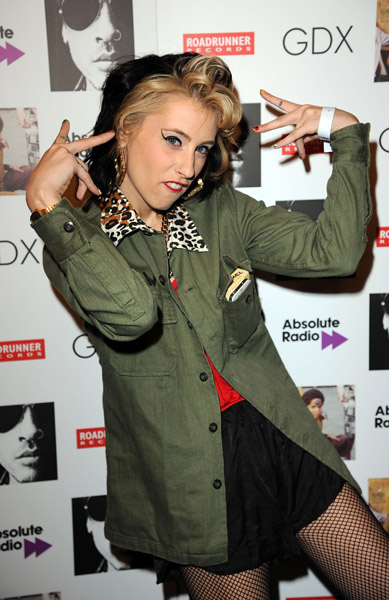 In related news, the "Gucci Gucci" rapper launched a U.K. invasion this week, linking up with her British White Girl Mob members overseas.
Kreayshawn checked out Lenny Kravitz's Absolute Radio gig at The Box Soho. She also visited Tim Westwood's BBC 1Xtra radio show, telling them shw would love to work with Nicki Minaj.
"Would you like to bump bump with Nicki?" Westwood asked Kreayshawn, who replied, "I would love to. Actually I saw her at the VMAs and I said, 'Hey Nicki!' and she turned around and said, 'Hey babe!' And that was it, and I loved it."
gallery