Nicki Minaj dolled up while attending the Betsey Johnson spring 2012 fashion show at New York Fashion Week.
As expected the Harajuku Barbie stole the spotlight once again in a curly teal-colored wig, Barbie doll dress, patterned leggings, and heels adorned with bows. She and Betsey hammed it up for the cameras backstage, acting like old pals.
The designer revealed that her latest whimsical collection was inspired by her daughter, new breast implants, and Nicki herself.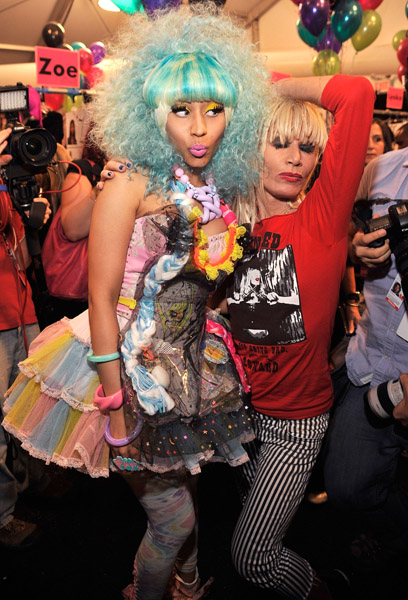 gallery